---
Style / Fashion
Christian Louboutin to Design Shoes for Barbie
To celebrate her 50th birthday in style next year, Mattel Inc. has enlisted Christian Louboutin to design a special pair of pumps for Barbie. Barbie needs to wear great shoes because every girl needs to wear great shoes." The shoes will be made in the renowned Barbie Pantone 219 Pink and will be unveiled at […]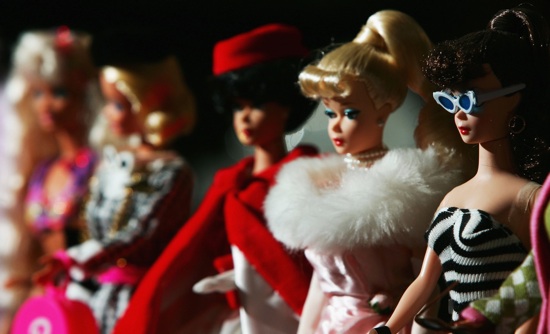 To celebrate her 50th birthday in style next year, Mattel Inc. has enlisted Christian Louboutin to design a special pair of pumps for Barbie.
Barbie needs to wear great shoes because every girl needs to wear great shoes." The shoes will be made in the renowned Barbie Pantone 219 Pink and will be unveiled at Mattel's runway show during New York Fashion Week in February.
Mattel has also enlisted 50 yet-to-be-named designers to create Barbie-inspired outfits for the show.
---