---
Style / Fashion
How Resale is Reshaping the Future of Fashion in Asia
In Asian culture, second-hand clothing has traditionally been considered taboo due to its inauspicious associations and the societal stigma of wearing pre-owned clothes. The recent surge in demand for it, however, is challenging this notion.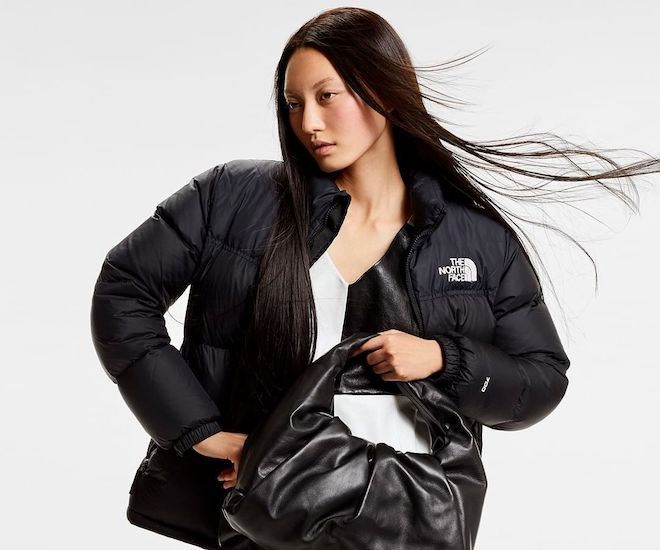 Over the past two years, the coronavirus pandemic has caused a fundamental shift in the way people shop. As the economy began to see the onset of a global recession, consumers became more mindful of their shopping habits and bought less. Now, more than ever, people are more likely to make conscious purchases, develop higher expectations for companies touting sustainable action and support brands which align with their values.
With the fashion industry just beginning to grapple with the environmental ramifications of its ever-accelerating production model, second-hand shopping has emerged as a frontrunner in the race towards sustainable fashion. Whereas many brands are reporting losses in sales and a decrease in consumer traffic, the pandemic has inadvertently accelerated the growth of the nascent resale industry.
In 2020, when retailers worldwide were crippled by the pandemic, fashion resale ballooned to a US$40 billion (S$54 billion) industry. This growth can be attributed to a surge in demand in Asia: Vestiaire Collective, a global platform for pre-owned fashion, has reported an increase in the number of orders in Asia by 121 per cent, with 98 per cent increase in the number of second-hand sellers compared to the pre-COVID period.
Historically, resale sites have faced difficulties expanding into the Asian market due to the ingrained cultural preference for new items and the superstitious belief that wearing the pre-owned clothes of others is unlucky. However, while shopping for luxury goods first-hand has long been the preferred choice, consumers have begun moving away from using brands as markers of social class.
In Singapore especially, where there has been a stratospheric increase in economic development within a generation and there is a correspondingly high demand for luxury goods, consumers are becoming more price-savvy and open to resale as a form of investment. It helps that most clothes found on reputable re-commerce platforms are often brand new and of high quality.
According to a survey carried out by BCG and Vestiaire Collective, younger luxury consumers are the largest participants in the secondhand market, with 54 per cent of Generation Z and 48 per cent of millennial luxury customers buying pre-owned goods. Participating in the resale economy also affords customers greater purchasing power due to its lower price point and the opportunity it provides for them to monetise their wardrobes and increase their disposable income.
"The amount of products stuck in the Asian wardrobes is tremendous," says the co-founder of Vestiaire Collective, Fanny Moizant, in an interview with Bloomberg. Consumers have spent years building collections of clothing and handbags — largely unworn thanks to the pandemic — thus making them prime for resale.
This trend of selling and buying pre-loved goods is further amplified through the social media-driven revival of vintage clothing, archived It-bags and obscure luxury brands from the past. Fuelling the demand, celebrities have been steadily turning to pre-loved fashion, either by wearing vintage items or selling their own: Bella Hadid admits to selling and shopping on Depop, Blackpink's Jennie frequently wears vintage Chanel pieces.
TikTok, Gen Z's favourite social media platform, has also seen a new breed of influencers spawning a new subculture of thrifting and individualised fashion whilst translating their newfound fame into sales on peer-to-peer resale platforms such as Carousell.
It's a drastic switch in consumer mindset, particularly for Asian consumers. This change can be attributed to a burgeoning non-conformist attitude, coupled with a desire to practise responsible consumption. Resale fashion does promote a circular economy that provides a more sustainable alternative for consumers who want to shop consciously.
"The Covid-19 crisis has accelerated trends that were long overdue in the fashion industry, and refocused attitudes around what we really value and why," explains Moizant. "Consumers, particularly millennials and Gen Z, want to develop their own sense of style and their consumption habits in new ways, breaking with traditions like fast fashion and establishing new ways of thinking about buying and selling their clothes."
Shopping second-hand no longer means rummaging through flea markets and charity shops, the growth of online retail websites offering a host of streamlined services has made it easier than ever to shop for pre-owned clothing. Resale key players such as Vestiaire Collective and The RealReal even offer a personalised concierge service that handles everything from the cataloguing and listing of items to a guaranteed authentication process.
Singapore-based retailers such as The Fashion Pulpit and A Vintage Tale have also committed to offering their customers a wider range of opportunities to buy pre-owned goods and vintage pieces through clothes swapping services and accessible prices.
By the end of 2021, various luxury brands have dipped their toes in the resale arena: Balenciaga forged a partnership with Reflaunt; Gucci and Burberry with The RealReal; and Mulberry introduced The Mulberry Exchange, an in-house resale programme.
The pre-owned market is expected to grow to nearly 1.5 times the size of fast fashion by 2028. And the Asian market is leading the way: at Vestiaire Collective, the average number of orders from Asia is now twice that of Europe, which was previously the more buying-oriented market. "We are just at the beginning of what we call the Asian expansion," says Moizant.
As brands and consumers alike are re-evaluating how fashion can and should be consumed, the resale market continues to challenge stigmas and champion more sustainable ways to shop, one pre-loved piece at a time. Perhaps the future of fashion might not be so bleak after all.
For more fashion reads, click here.
---