---
Style / Fashion
Gieves & Hawkes' Closure Spells an End of British Savoir-faire
Storied British tailor, Gieves & Hawkes' faces a crisis that would mean closing its 250-year old shop at Savile Row.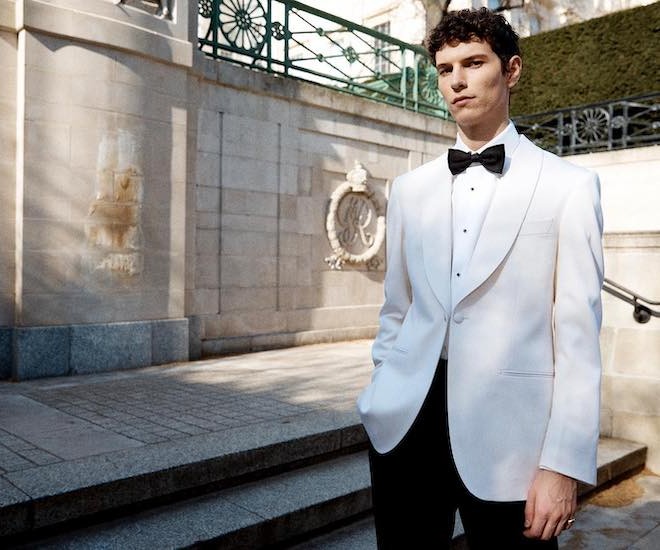 One of Savile Row's oldest tailors, Gieves & Hawkes, faces a threat of closure after news of its parent company Shandong Ruyi Technology Group reported it is facing a debt crisis.
The 250-year-old establishment has been a prominent figure in its field and counts the British Royal family, Winston Churchill and others as its clients.
Gieves & Hawkes and its sister company Kent & Curwen, are owned by Trinity Limited — a subsidiary of Shandong Ruyi Technology Group, which aspires to be the Chinese version of the world's largest luxury company, LVMH.
The Times reported that the Chinese conglomerate owes US$4 billion to its creditors after going on a buying spree in 2015. The move was an attempt of building an empire that could rival LVMH but it failed to properly finance its debt. The search is now on and if a rescuer does not step forward, this could mean the end of the historic British brand.
However, even if a rescuer were to be found, the business at Gieves & Hawkes remains to be poor. Demand for formal clothing had already been suffering from a drop even before the Covid-19 pandemic. It is observed that the changing tastes in menswear, spurred on by the proliferation of streetwear, is one of the main causes of this plummet.
The younger generation is more attuned to fashion and the trends coming out from the runways. Leading designers have pushed the narrative towards more casual pieces and it can be seen in fashion brands such as Dior, Ermenegildo Zegna, Louis Vuitton and others. The tailors in Savile Row is the antithesis of the current zeitgeist of dressing down. They are seen to be rigid, too formal and not "fun".
The move away from these formalised tailors took on an accelerated boost when the pandemic hit. White-collar workers now have the option of working remotely and this means doing away with formal clothes such as shirts and dress pants.
As a result, revenue for Savile Row shops dramatically fell. Compounded by the travel ban, international sales also dropped as with footfall to the shops. Despite the narrow margins that these businesses are getting, rents at Savile Row continue to increase. To help alleviate the situation, landlords have implemented "rent-free" periods as well as the option of monthly rather than quarterly rents. But these are short-term solutions and tailors have to be quick to find other means or they risk shutting down.
The closure of Gieves & Hawkes could lead to a domino effect and other occupants on Savile Row would also throw in the towel. And if that is really the case, it would definitely be a loss for Britain and its culture and traditions. For a long time, it is the dream of many budding menswear designers to cut their teeth at the revered Savile Row, and many before have had that experience. These include Lee Alexander McQueen and Ozwald Boateng.
A bespoke suit at Gieves & Hawkes would set a buyer back around £3,500 while a tailored suit costs upwards of £795. It takes two fittings and approximately ten weeks to make them. Kathryn Sargent, the first female head cutter at Gieves & Hawkes had said in 2010: "Everyone from Churchill to David Beckham has had their suits made here in the past 200 years."
Should the company fails to be saved, it would definitely be a great pity for the next generation who would not be able to have a chance at owning their own Savile Row-made suit.
For more fashion reads, click here.
---