---
Style / Fashion
Dior, Rihanna Collaborate on Sunglasses
Two of fashion's powerhouses have worked together to create the only shades you'll need this season.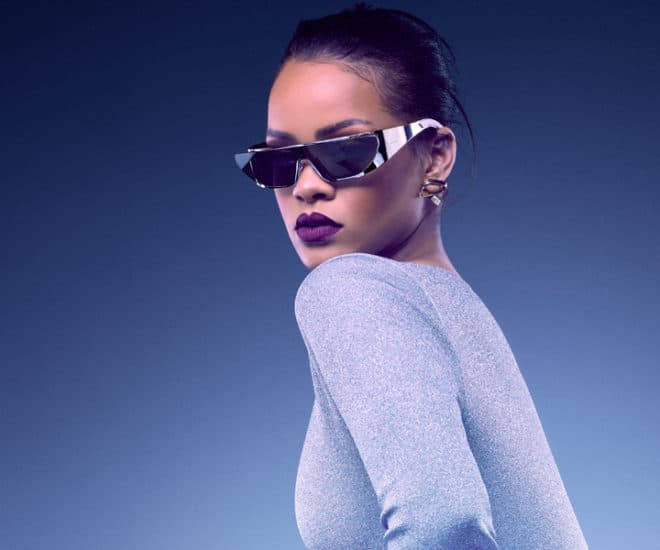 The names Rihanna and Dior might not seem like much of a match but the latest collaboration between the two speaks otherwise. For her second collaborative project with the French House, the Grammy Award-winning singer designed (from scratch, no less) a series of very futuristic looking sunglasses.
Inspired by the visor of Star Trek's La Forge, the collection sees the frame in six color variations, including silver, pink, blue, green, red and a 24k gold-plated version. This may be the first time Dior has given its ambassador an opportunity to partake in the design process, but Rihanna is more than qualified. She released her Fenty Puma by Rihanna collection at New York Fashion Week in Febuary, and has since worked with Manolo Blahnik on a range of denim-centric footwear.
"We are very pleased to partner for the second time with Rihanna," said Dior chief executive officer Sidney Toledano. "She is an artist, an entertainer, an entrepreneur, a philanthropist, and a style icon for today's generation."
Read more about the collection on L'Officiel.com now.
---