---
Style / Fashion
Catwalk Questions Trouble Paris Fashion Week
The 'see now, buy now' debate casts a shadow over the industry as the top names roll out their latest wares.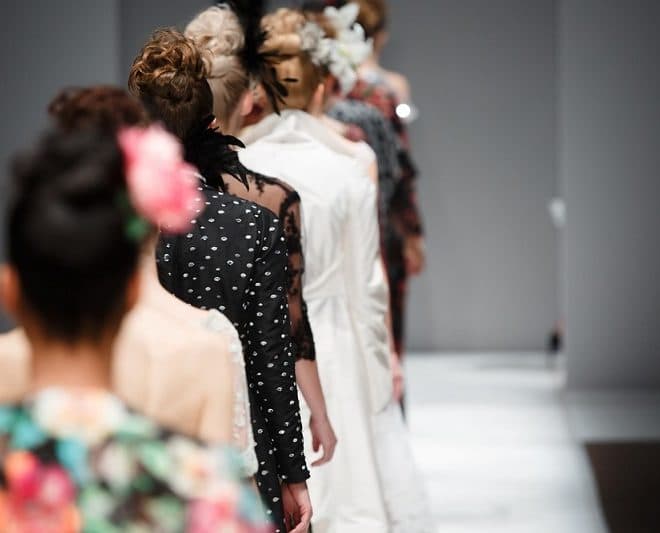 As Paris Fashion Week comes in, fashionistas everywhere are tracking down their favorite models and shows, but within the industry itself something else might be stirring up that casts a bigger shadow over the whole series of events.
The current schism surrounding the 'see now, buy now' model of approaching Fashion Week has split fashion houses between the biggest names in US fashion and the European giants who hold a more 'traditional outlook'. With the rise of instant communication, and in extension, instant gratification, more and more designers are wondering whether showcasing Autumn/Winter collections in Spring is actually the wrong way to go.
Keen on adopting or already adopting the new model include brand names like Tommy Hilfiger, Michael Kors, Tory Burch, Diane von Furstenberg, and Rebecca Minkoff.
"The younger customer does not want to wait any longer, they want to see it and wear it that day or the next day. So we're going to change the rules" Hilfiger said. He echoes the sentiments of the Council of Fashion Designers of America (CFDA) who views that "the system is broken".
On the other side, designers are voicing their opinions about the time needed to develop desire within the consumer seeking the newest fashion. At Milan Fashion Week, Karl Lagerfield thought that it was "an immense waste" and a "distortion to the dialogue" between the brand and consumers. Carlo Capasa, the president of the National Chamber of Italian Fashion noted that "if you are a label that inspires dreams, then you need time to work on that properly".
Fashion mogul Francois-Henri Pinault, whose Kering group owns Gucci, Saint Laurent, Alexander McQueen and Balenciaga, told reporters it went against the "dream and desire" that drives the industry.
Lagerfield was also worried about the security problems that would erupt from the switch. "There will no longer be enough time to photograph the collections. And if we do it prior to release, there will be leaks" he said. The designer's collections were often prized by counterfeiters.
Paris, which guards its status as fashion's creative capital, said the change was purely commercially driven. The French Couture Federation claimed that young designers would suffer from the changes.
Heavy questions to ponder but probably less so for the thousands in Paris viewing the collections right now. With things shaking up like this, at the very least, no matter whether it goes the full mile or only in small adjustments, change seems to be inevitable for the whole industry.
Image courtesy of Shutterstock
---