---
Style / Fashion
Bottega Veneta Salon 02: Epitome of Opulence
Daniel Lee has designed a collection that will soon become a staple for many of us this fall.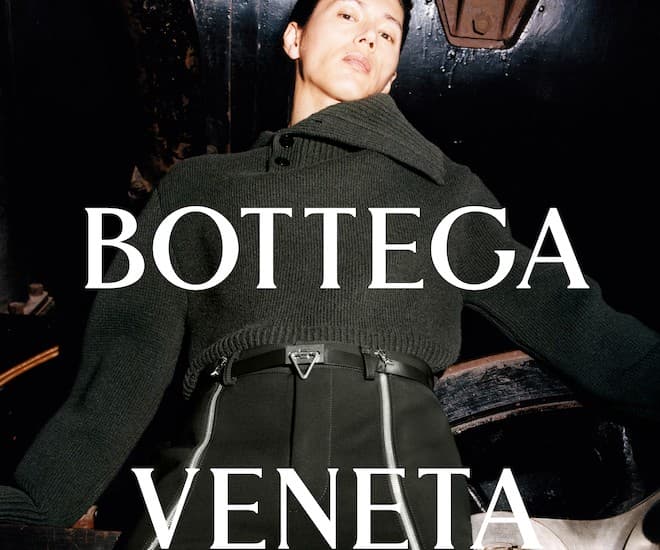 Bottega Veneta has unveiled its campaign images for Salon 02, the brand's Fall 2021 collection that was presented to a selected group of editors and celebrities. The runway show was held at Berlin's Berghain nightclub back in April this year.
Daniel Lee, the creative director of Bottega Veneta, has taken the brand off the fashion calendar and renamed the collections "Salon" for the Spring/Summer and Fall/Winter. Its more commercial pre-season collections are dubbed "Wardrobe".
No images were allowed to be taken at Salon 02 and the brand even deleted its own social media platform such as Instagram. There was no other option than to wait for Bottega Veneta to release its official images. The guest list for the show included Beyoncé, Skepta, Honey Dijon, Tracee Ellis Ross and other celebrities. They were photographed as they made their way to the mysterious Berghain nightclub.
Finally, after months of waiting, Bottega Veneta finally dropped the campaign images for Salon 02. The shots were photographed by Tyrone Lebon and featured models such as Freja Beha Erichsen, Dede Mansro, Fernando Cabral, Takahiro Oda and Yoonmi Sun.
The 61-look collection was largely monochromatic, featuring darker shades, which could be a reflection of the grim situation that is the pandemic. But Lee juxtaposed that with materials such as cashmere, ostrich plumes, sequins and glass beading. The different textures bring tactility and fun to the collection. The designer's penchant for fringes was also seen throughout the collection as some were even blown up such as the fringed shearling coats, elsewhere, they can be found on dresses and accessories.
While the focus might be on the aesthetics of the various designs, Lee still kept the signature craftsmanship of Bottega Veneta the focus. The hand-blown glass dress took Venetian craftspeople between 135 to 250 hours to complete while the black and white zebra stripe coat featured over 4.3 million stitches on an embroidery machine. Elsewhere, all the materials used in Salon 02 were all developed in-house, a testament to the importance of preserving craft in a world where machines are increasingly becoming the substitute for traditional workmanship.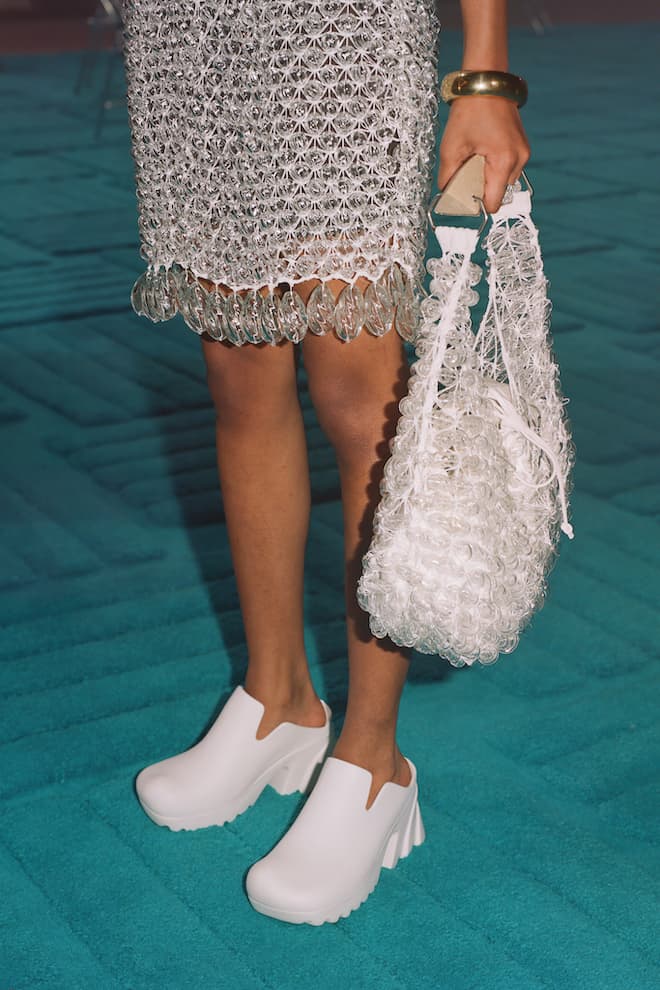 Bottega Veneta Salon 02 is now available in stores and online.
---