---
Style / Fashion
A Change of Hands: Italian Shoemaker Sergio Rossi Gets Acquired by Fosun
As much as the coronavirus presents a rather gloomy outlook, luxury conglomerates are taking this opportunity to ramp up their portfolio — M&A is definitely on the agenda in 2021.
China's Fosun Fashion Group (FFG) has ramped up its acquisition of luxury brands with its second Italian footwear label Sergio Rossi joining its family, which includes French Maison Lanvin, Austrian hosiery specialist Wolford, Italian menswear company Caruso and American fashion brand St. John.
In an exclusive interview with WWD, it is reported that Fosun bought out 100% of Sergio Rossi SpA at an undisclosed sum from Absolute Luxury Holding Srl, a subsidiary of the European investment firm Investindustrial whose profile includes luxury car brand, Aston Martin. On speaking more about the acquisition, Michael Guan, chairman of Asia at Investindustrial, notes that due to rapid globalisation efforts, "sales in Asia, and in particular China, grew significantly to become the key region for Sergio Rossi. We believe FFG, with its strong position in China and Asia, is an ideal new owner to help Sergio Rossi expand in the region."
China's economy has been growing swiftly over the past few years and despite the world currently facing a once-in-a-generation pandemic, the country still managed to register an 18.5% GDP growth for Q1. It is also the only major economy to have positive growth in 2020 when most of the other countries are in a slump. According to the BBC with data obtained from the World Bank, China is now considered a middle-income country. With the bulk of the spenders congregating at major cities such as Shanghai, Beijing and Tianjin, luxury brands are targeting these areas and setting up boutiques there in order to woo potential consumers.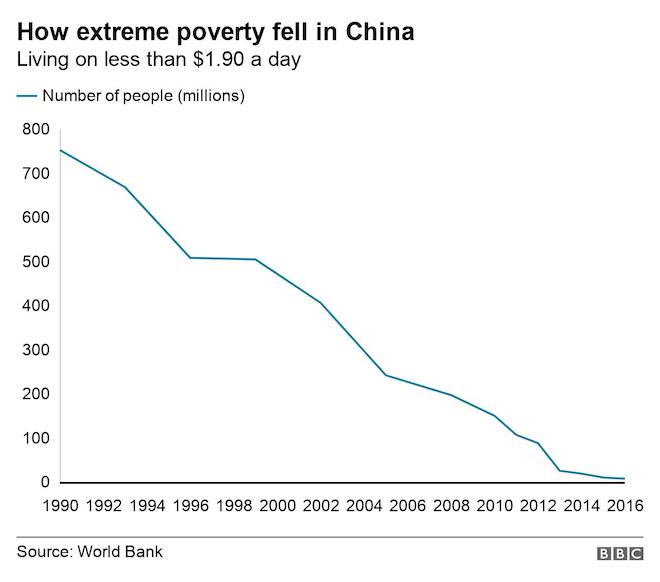 While China has a robust fashion scene such as the up-and-coming Shanghai Fashion Week, where more local designers are taking the spotlight, the Chinese consumers still look towards the West when it comes to buying luxury fashion goods. Thus, luxury brands are seizing the opportunity to establish themselves here. In 2020, Louis Vuitton staged their men's SS21 show in Shanghai and similarly, Dior also staged a runway show in the same city to unveil its 2021 Pre-Fall collection in March this year.
Therefore, to capitalise on the first-mover advantage, Fosun is slowly building up its portfolio of luxury brands. The aim, of course, is to be China's pioneer luxury conglomerate. Having the advantage of being entrenched within the Chinese market helps Fosun to under the demands of the locals and therefore, accurately creates products that are highly-desired aspirations and that ultimately translates into profits in the long term. "This acquisition not only completes a more well-rounded strategic brand ecosystem for FFG, but also creates potential synergies between brands through Sergio Rossi's fully owned and state-of-the-art factory," Fosun said in a statement. 
For Sergio Rossi, joining its new family of brands also enables it to tap into the existing clientele of Fosun, such as manufacturing shoes for Lanvin utilising its state-of-the-art plants and over 150 experienced artisans. FFG chairman Joann Cheng says, "We can foresee interesting collaborations between the brands whether it's Sergio Rossi x Lanvin, St. John or Wolford, as these four brands are all known for their dedication to the femininity, elegance and confidence of contemporary women, with a strong focus on craftsmanship." Following the highly successful "hacking" by Gucci on fellow Kering labelmate, Balenciaga, it is unsurprising that others also make a beeline for this strategy.
"Going forward, the DNA and positioning of the brand will remain unchanged, which is a core thesis for us to cultivate any brand under FFG," Cheng explained. "But we will aim to bring more innovation and excitement to it in terms of how the collections are structured on top of its classic lines, how the story is told in a digital atmosphere among today's consumers, as well as how to play with a localised strategy in different markets."
Prior to joining Fosun, Sergio Rossi was an independent luxury shoe brand founded in 1951 and amongst its most popular designs include the Opanca sandals to the Versace pumps. The brand's eponymous founder had successful collaborations with fashion designers such as Dolce & Gabbana and Alaïa, and eventually became a mainstay at the Milan fashion shows. By 2005, the former Gucci Group bought the brand and had full control. In 2015, Investindustrial became the owner. Unfortunately, in 2020, Rossi died at age 84 of Covid-19, just like the late Kenzo Takada and Alber Elbaz.
Looking at the trend, it does seem that there will be more of such acquisitions to come as conglomerates are sizing the opportunity to "collect" more brands into their group. Last year alone saw a few acquisitions: Tiffany & Co. by LVMH, Supreme by VF Corporation and Stone Island by Moncler. As the economy in China continues to grow, albeit at a slower pace, it remains to be seen whether more of such buy over will continue but there's one thing for sure: The demand for luxury will reach a new high post-Covid.
---