---
Style / Fashion
Embark on a Summer Tour Down St. Tropez With Chanel
Inspired by the cosmopolitan beach lifestyle of Monte-Carlo and Chanel's history along the Côte d'Azur, Chanel's St.Tropez Tour reveals sophisticated silhouettes and memorable times.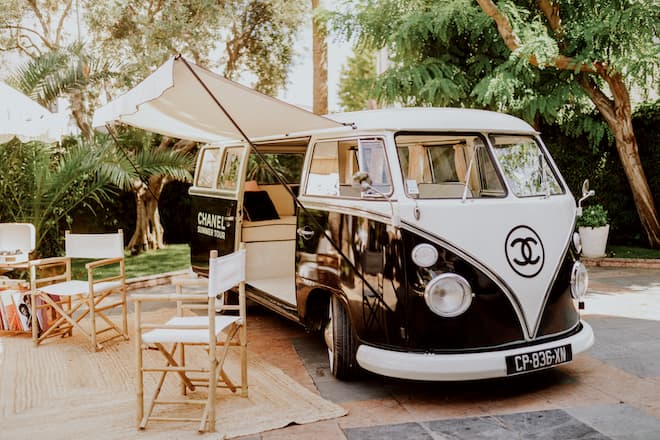 In July 2022, Chanel celebrated the links between fashion and music with a Mediterranean tour titled "Chanel Summer Tour". Between fantasy and reality, the Chanel Spring Summer 2022 collection designed by Virginie Viard expresses an ethereal lightness. Bright, joyful silhouettes float amidst geometric structures in a graphic setting created by Xavier Veilhan. A decor evoking equestrian curves and constructive lines contrasts with airy silhouettes, delicate embroideries and precious flowers meant to welcome the silhouettes of the Spring Summer 2022 Ready-To-Wear and 2021/22 Métiers d'art shows, as well as the Chanel Coco Beach Collection.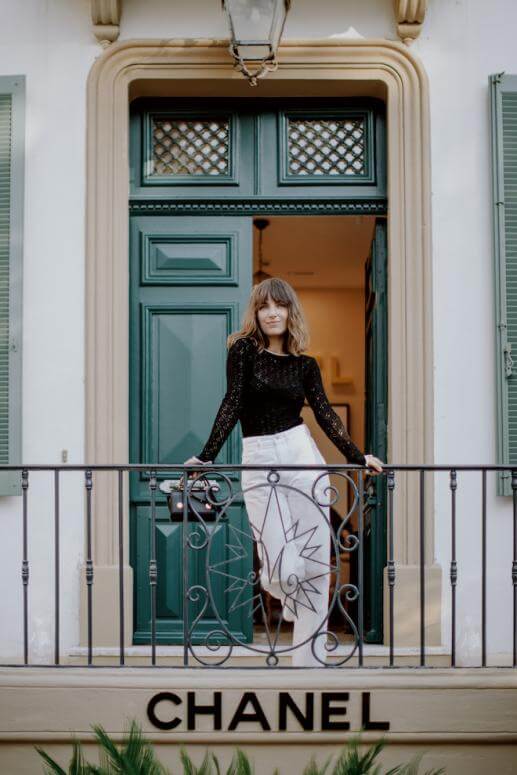 The boutique is located in La Mistralée villa, a home away from home, presenting the brand's various collections throughout the summer season, this elegant destination will be open from 8 April through to the end of September 2022. At the request of Virginie Viard, the Chanel ambassador Caroline de Maigret invited model Blesnya Minher and singer Angèle for the first stopover at the Chanel seasonal boutique in St. Tropez. The tour was accompanied by many other celebrities such as Chanel ambassadors Vanessa Paradis, Margot Robbie and Pharrell Williams.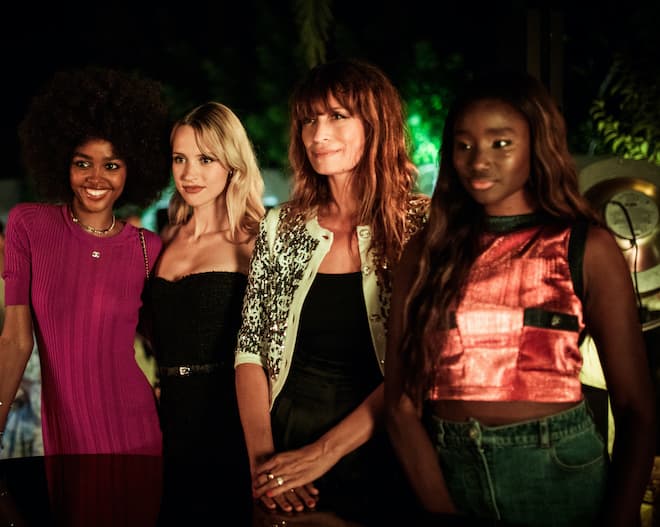 On 12 and 13 July, a beige and black van with the double C logo was installed at the Villa La Mistralée, where Chanel has been taking up residence every summer for the past decade. Acting as a home away from home, the beige tones of the Roman opus travertine floor highlight the pinky-beige walls and the touches of black and white, allowing the villa to evoke the private sphere of Gabrielle Chanel.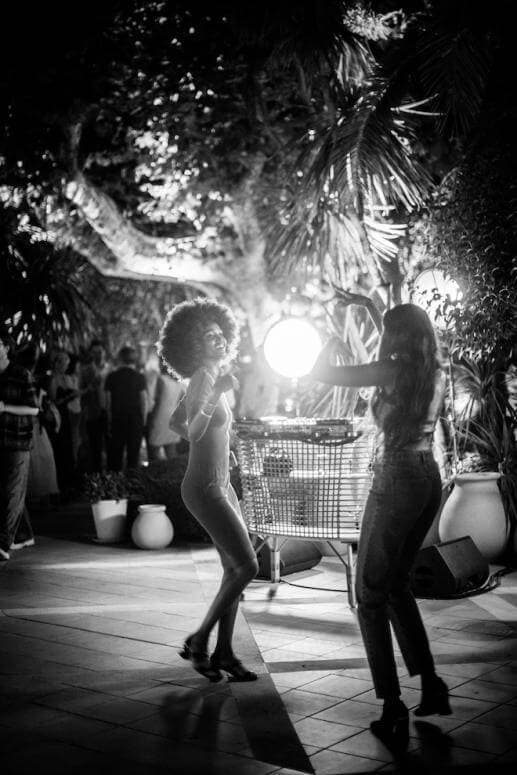 It was in this welcoming atmosphere that the guests gathered, between games of pétanque, while the van transformed into a photo studio and the playing of vinyl records by musicians close to the House. The evening continued with a piano performance by Belgian born musician and Chanel ambassador, Angèle. It was then followed by a DJ set by songwriter Marine Neuilly. The following morning, guests attended a "Style Talk" — a conversation about style and allure between Caroline de Maigret and Blesnya Minher, where they discussed the heritage and inspiration behind Chanel latest collection and their impressions of the Chanel summer tour.
Overall, the two-day event was reminiscent of the cosmopolitan beach lifestyle of Monte Carlo. The celebration of Chanel's history along Cote d'Azur was shown through sophisticated silhouettes of the collection and guests found themselves to be immersed in maison's classic spirit of elegance, modernity and creativity.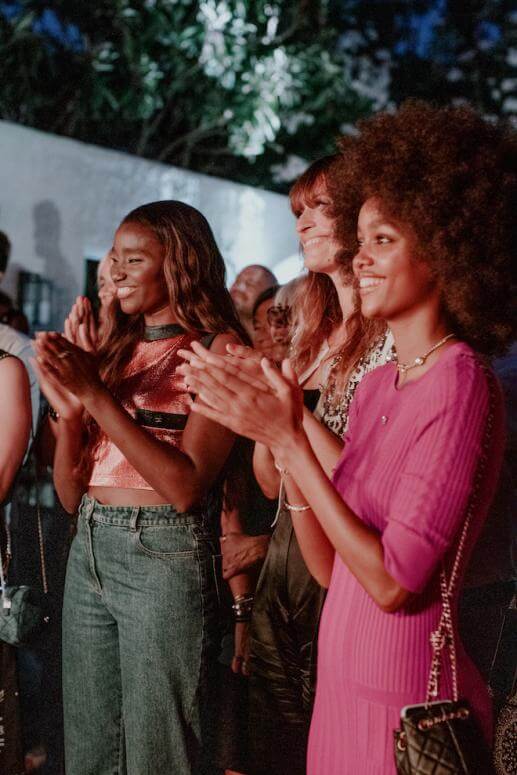 Presenting Chanel's various collections throughout the summer season, the seasonal boutique is now open till the end of September 2022.
For more fashion reads, click here.
---