---
Style / Beauty & Wellness
Popular Health And Beauty Trends To Follow Right Now
Personal wellness and self-care are part of the ongoing movement where people strive for a more holistic way of living.
Personal wellness and self-care have gained more traction over recent years as overall trends in health and beauty continue to expand. Many people are actively practising self-care and wellness treatments such as facials, skincare and exfoliation for the feel-good power and pampered feeling they bring. While these treatments can be carried out at home, it's the expert hands that make all the difference. Sometimes you need some quality time with a professional masseuse, nail artist, or laser eye surgery specialist. Keep reading to learn some of the popular health and beauty trends in 2022 you can have done professionally.
Prioritising relaxation and wellbeing with spa treatments
Spa treatments have been around for a while, but in recent years, they have advanced to include more targeted, tailored and intensive health and beauty treatments that address various conditions, demographics and issues. Today's spa treatments combine holistic approaches to health and wellness with a luxury pampering experience to meet the needs of the consumer. Some of the new and exciting health and beauty spa treatments you can have include:
• Facials: They include exfoliation, masks, peels, steam and massages
• Massages: They include aromatherapy, hot stone, deep tissue and reflexology
• Medical saps: They perform non-invasive beauty treatments such as Botox and fillers
• Body masks: They include mud, algae and seaweed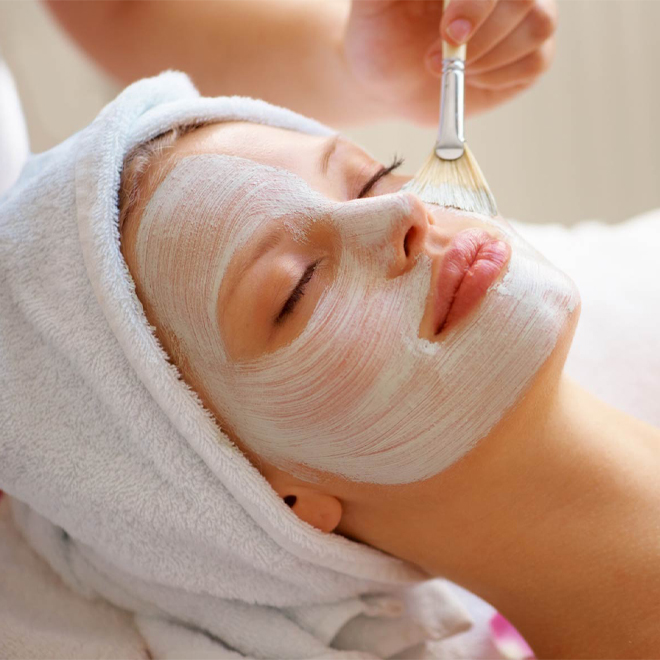 Spa breaks are also quite popular now, allowing customers to completely immerse in a luxurious and relaxing spa environment. During a spa break, you get a chance to escape the outside world and relax and unwind in calm surroundings. You'll receive several beauty and wellness treatments throughout your stay, delicious meals and a comfortable bed to sink in, ensuring you can destress and recharge.
Looking after your health and beauty with eye treatments
People have forgotten eye care in the past, but today, it has become essential in reducing eye puffiness, eliminating eye bags, correcting vision, and minimising the appearance of crow's feet. For many people, it's all too easy now to do your own DIY facial treatments at home with store-bought health and beauty products. There are gel eye patches, eye masks, eye cream, and even cooling face masks you can put in the fridge to keep cold. Sometimes social media influence from trending influencers can persuade audiences to get on board with the latest beauty products.
As well as home eye treatments, many people who wear glasses and contact lenses are now looking for new ways to correct their vision. LASIK surgery is a vision correction treatment provided by many laser eye specialists for those who want to live a life without glasses or contact lenses. Even singer-songwriter and drag artist Ginny Lemon teamed up with the leading specialists at Optimax for laser eye surgery.
Jumping on the latest online trends for beauty treatments
Beauty treatments help you look and feel your best while improving your physical and mental well-being. These treatments are normally tailored to suit your needs and formulated to give your body and mind a little extra TLC. There are many health and beauty treatments which might have been around a long time but have only just started to become really popular after going viral online. On TikTok and Instagram, many beauty consultants are showing their lash lifts and brow laminations on clients, or showing off their latest nail artwork. There's an endless list of latest beauty trends right now, but the most popular include:
Lash lifts and tints
Lash lifts and tints are quickly replacing mascara, allowing consumers to wake up with lashes that look freshly done every morning. This beauty treatment alters the shape and colour of your natural lashes for a more cosmetically pleasing appearance. When done professionally, you get lashes that are thicker, darker and longer, bringing your own lashes to their full potential.
Gel manicures
Gel manicures are nail treatments that give you long-lasting and well-manicured polishes. This beauty treatment improves the overall appearance of your nails while protecting them from harsh environmental chemicals and pollutants. The beauty of gel manicures is that you can choose from various colours, shapes and sizes to suit your style and personality.
Brow lamination
Brow lamination is a hot new health and beauty treatment that involves straightening and lifting your eyebrow hairs to enhance their appearance. It's often paired with a brow tint for a bolder enhanced look. Brow lamination aims to give your fuller-looking brows, eliminating the need to constantly use eyebrow make-up products.
Veneers
Veneers are a dental beauty treatment that works to improve your smile. They are a quick and effective solution for getting rid of stained, misshapen, chipped and crooked teeth. Dental veneers only cover the tooth's front surface and are tailored to create a natural-looking smile.
For more beauty reads, click here.
---