---
Style / Beauty & Wellness
Penelope Cruz Is The New Face Of Lancome Tresor
The beautiful Penelope Cruz is the new face of Lancome's Fall/Winter 2010/2011 Campaign. The campaign was shot in Paris by Mario Testino. The actress posed on a balcony at the famous Hotel Crillon, with a classic updo and elegant, one-shouldered black dress. Tresor was launched in 1990 and has been fronted by some of Hollywood's […]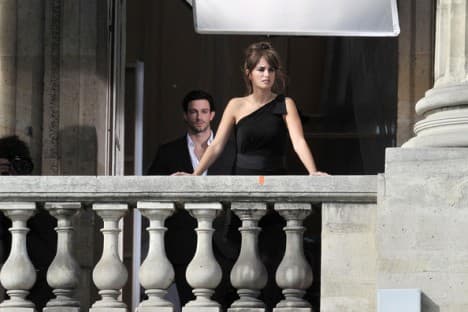 The beautiful Penelope Cruz is the new face of Lancome's Fall/Winter 2010/2011 Campaign. The campaign was shot in Paris by Mario Testino.
The actress posed on a balcony at the famous Hotel Crillon, with a classic updo and elegant, one-shouldered black dress.
Tresor was launched in 1990 and has been fronted by some of Hollywood's most fabulous faces, including Isabella Rossellini and Kate Winslet.

Lancome's current campaign for Tresor in Love stars brand spokesmodel Elettra Rossellini Wiedemann as a young Audrey Hepburn.
---