---
Properties / Homes
Guide: Hong Kong Property Outlook 2016
With unfavourable investment factors looming overhead, Hong Kong's property market may pullback in residential prices in 2016.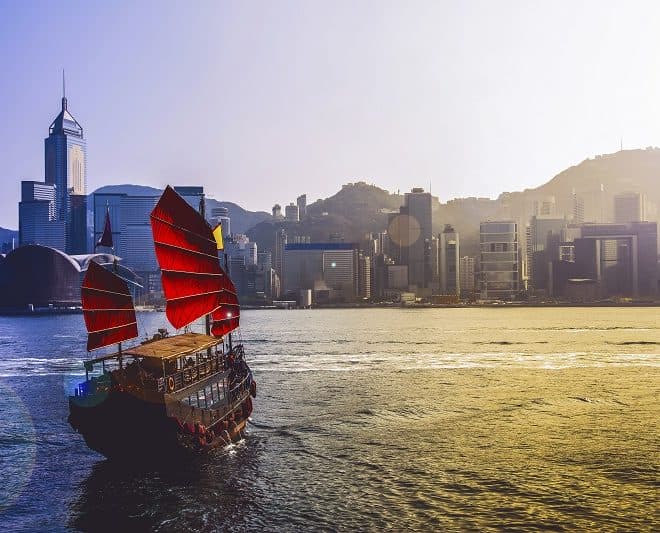 Home to one of the world's largest property markets, Hong Kong (HK) has seen a decade-long rise in residential prices, fueled by mainland Chinese demand and the low cost of borrowing within the country. Official figures by the HK Rating and Valuation Department suggest that residential prices reached a high in July, 2015, with a price tag of HK$151,462 ($19,543) per square meter (psm) for properties under the size of 40 m2.
However, this boom is set to end with the advent of 2016 (best available data), as global financial events trigger predictions of a drop in both rental and housing prices. Our friends at Palace magazine published this report in the first quarter of 2016, looking ahead to the rest of 2016.
According to the South China Morning Post, property market analysts expect an 8 per cent to 10 per cent decline in rental and residential home prices in 2016. A number of circumstances have been cited as key reasons for the drop in prices, chief among them are the US interest rate hike and the dampening effect of China's economic slowdown.
Signs of a cooling property market emerged earlier, in August 2015, as HK residential sales numbers hit their lowest in 17 months at 5,197 transactions, due to investor caution amidst a speculative economic climate. The HK sales volume figures published in Nikkei Asian Review suggest that this trend will continue on, as the number of completed sales dropped further to 2,800 units in November 2015.
A Slowing Dragon: The Chinese Factor
The plunge in the number of HK property transactions can be partly attributed to the loss of momentum in Chinese growth — a phenomena which can be traced back to a slowdown in the country's massive trading and manufacturing sectors.
In the face of an economic downturn, mainland consumers have cut back on all forms of purchases, including property investments in HK's secondary market.
A report released by Bloomberg Business in December, stated that the proportion of Chinese property transactions in the HK market had fallen sharply from its peak of 12 per cent in 2011 to 6 per cent during the first six months of this year.
This trend is also indicative of the results accomplished by cooling measures that have been put in place since 2009. In a bid to quench the heavy demand generated by foreign investors and scalpers, solutions such as a 15% Buyer's Stamp Duty (BSD) and Special Stamp Duty (SSD) were implemented to dissuade non-locals from snapping up property for profit.
The Rising Cost of Borrowing in HK
Likewise, the lifting of US Federal Reserve interest rates by 0.25 per cent to 0.5 per cent, has been predicted to have a dampening effect on activity in the HK property market. As the Hong Kong dollar is pegged to the greenback, home mortgage rates are expected to rise and impact property affordability accordingly.
Moreover, news of the interest rate hike coincides with an ongoing trend of rising property foreclosure numbers— an article published by Bloomberg Business reported that case figures had increased to "80 from about 50 to 60 in the first half of 2015".
Although these changes signify added threats to HK's residential market, their influence might be less significant than expected.  For instance, in Knight Frank's December market analysis, it was pointed out that a jump in interest rates by 100-basis-points would only necessitate an additional payment of HK$500 per month for a HK$1 million loan, assuming a 20-year repayment schedule.
More Affordable Homes for Locals?
Growing interest rates aside, other market trends point to the possibility that HK homes might actually become more affordable in the coming year. Knight Frank estimates that there will be close to 110,000 new homes added to the market supply from 2016 onwards to 2020. On a yearly basis, this translates into an increase of 22,000 housing units in heavily populated areas like Yuen Long, Tsueng Kwan O and Kowloon.
Consequently, this increase in property availability can be taken as a sign of cheaper homes to come; prominent HK developers have already begun to cut prices while offering attractive mortgage plans as their answer to the steadily rising supply of new properties.
Bloomberg Business reports that major players, like Cheung Kong and Henderson Land, are currently offering a series of discounts that will enable interested buyers to save up to 14 per cent of their purchase costs. That said, if there is ever a good time to buy a home in HK, it is in 2016.
Story Credits
Text by Tina Chopra
This article was originally published in PALACE Magazine
---