---
Properties / Homes
Guide: Buying Melbourne Property 2015
Buyers are outnumbering sellers in Melbourne and the slowing supply of residential properties means higher prices.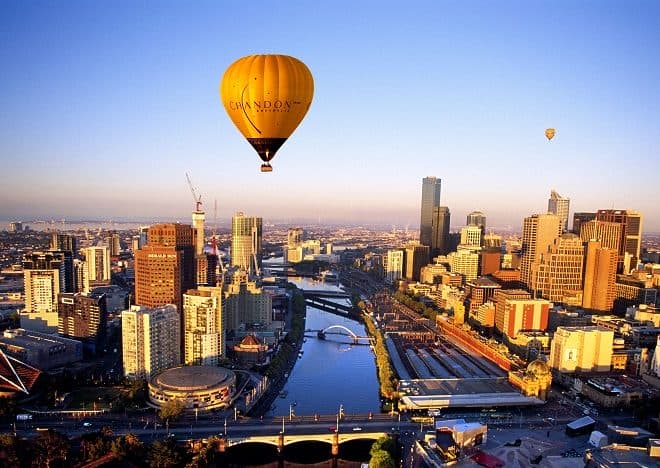 The Melbourne property market, in terms of demand for residential property and foreign investment, is accelerating following recent interest rate cuts. Ian Muir, senior vice president of the Australian Property Institute's New South Wales division, said 75 percent of respondents—property valuers, fund managers, financiers and analysts surveyed for the Australian Property Institute's 34th Property Direction Survey—thought Melbourne prices would rise for the next six to 12 months, with a large majority of respondents seeing low interest rates as the main driver of demand and prices.
Based on research by ANZ, investors are purchasing almost double their spending in 2011, with figures amounting close to AU$150 billion (US$110 billion). The Australian Property Institute (API) said overseas investors, particularly from China and Singapore, are significant in the Melbourne property market, and in Melbourne, overseas investors are only permitted to invest in new property.
In addition, Louis Christopher, managing director of independent property advisory SQM Research, said the fall (in the number of residential property listings for sale) in Melbourne stood out and may indicate improving conditions for sellers. "Such a downtrend to me suggests the market in Melbourne is picking up and there are now more buyers than sellers," said Christopher.
In fact, prices have risen significantly in Melbourne, with the latest figures from CoreLogic RP Data suggesting the city saw a hike of 11.5 percent in the year to July. According to John McGrath, CEO of McGrath Estate Agents, the property market in Melbourne has been "about as hot as (he has) seen for some time." He expects a further increase by about 3 to 5 percent, before prices stabilise. His comments come after recent figures showed home prices in the city surged 6.1 percent from June to August. This stands in stark contrast to the prices in other parts of the country, excluding Sydney, which has also shown significant price increases.
Part of the bullishness seen in Melbourne is coming from the wider economic environment in addition to a host of new developments around the city, such as The Opus Tower in Southbank and Capitol Grand in South Yarra.
CEO of Westpac, Brian Hartzer, observed the outlook for housing as "still pretty positive." This is due to continued imbalances between supply and demand, amidst a low interest rate environment and the absence of other investment vehicles for interested parties to park their capital in. Moreover, there is an increasing push for more demand as baby boomers near retirement years, making investments in property both increasingly attractive and necessary.
This view is corroborated by Aussie Home Loans founder John Symond, who highlights that demand is strong partly because governments have been slow in releasing land parcels and giving the requisite approvals for development. Such delays add to pent up demand, making affordability in key markets like Melbourne a major issue.
On the other side of the equation, there are measures authorities are taking to combat this. For instance, the Australian Prudential Regulation Authority is ramping up efforts to curb speculation on housing, and many large banks are asking for bigger deposits on loans, in response to that. The Reserve Bank of Australia also called for investor lending growth to be limited to 10 percent. All of this adds to the pressure for price hikes to slow, meaning that the proposition of investing in property calls for a longer term horizon.
The recent stock market rout globally, threats of a Fed rate hike which could lead to more expensive loans in Australia, as well as the massive economic slowdown in China—a country whose economic growth Australia is intimately connected to—all add to concerns about the longer term prospects of investing in Australia, including Melbourne.
Despite these perceived headwinds, there are also arguments being made that precisely because of the slowdown in China, well-heeled investors in the country are looking more closely at investing in Australia as a safe haven for their money.
Whilst there will always be some level of risk, the bullish outlook and favourable Australian dollar for foreign investors bodes well for Melbourne's continued surge forward.
Story Credits
Text by Domenica Tan and Willy Yeo
This article was originally published in PALACE magazine
---