---
Properties / Homes
3 Celebrity Homes: Redefining Luxury Country Living
We take a look at three celebrity homes that are examples of elegant living.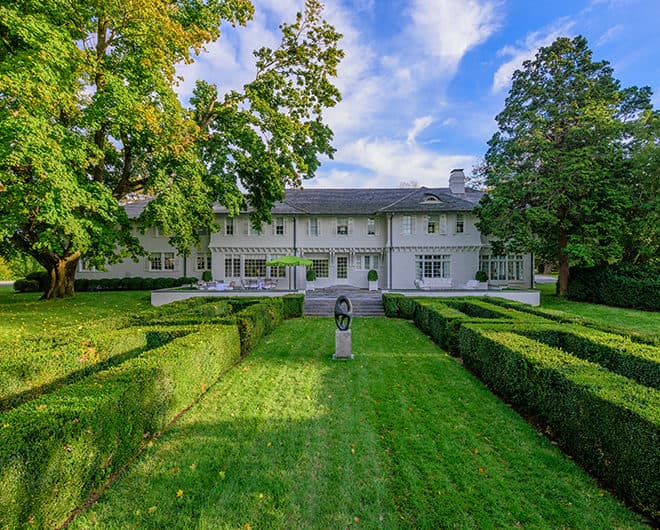 There's nothing like living in the middle of nature that inspires a sense of tranquillity and respite away from city life. In the latest issues of Palace magazine, the editors took a look at three celebrity residences that are icons of elegant living.
TOM FORD
Possibly one of the most stunning creations from Japanese architect Tadao Ando, designer of the Armani Teatro in Milan and the Ground Zero Project in New York, is the Cerro Pelon Ranch. This 20,662 acre New Mexico property owned by visionary fashion designer and filmmaker Tom Ford is now on the market for sale with the Kevin Bobolsky Group. Fusing design aesthetics with the spirit and beauty of the Galisteo Basin, this exquisite estate features a striking glass-walled main residence seemingly suspended over a sleek reflecting pool, an adjoining state of the art eight-stall horse barn, indoor and outdoor riding arenas, and the Cerro Pelon Mountain, a significant Galisteo Basin landmark located right in the heart of the ranch. Commanding $75 million, Ford's Sante Fe retreat not only offers an exclusive private airstrip and hangar, but also accommodates the Silverado Movie Town, an Old Western movie set originally constructed for the 1985 film Silverado. The town has since been further developed to include usable building structures, and is regularly leased for television and movie productions, most recently: Cowboys and Aliens, 3:10 to Yuma, and Thor.
Tom Cruise
Cloistered amongst the mountains just minutes away from the resort town of Telluride, Colorado, lies a sprawling 298-acre estate graced by an elegant Storybook main residence and guesthouse. Surrounded by wooded grounds affording scenic mountain beauty and serenity, the home boasts a private trail system with views overlooking the region's 14,000-foot peaks, as well as amenities such as a private helipad, an in-house fitness center, separate staff quarters, and a private elevator. This property is known for having had only two owners in the last century; namely a family of Basque sheep-herders who settled in the area in the 1920s, and Hollywood movie star Tom Cruise. Featuring a massive 10,000 sq. ft. home consisting of four bedrooms and six full bathrooms as well as a 1,600 sq. ft. guesthouse with three bedrooms and three full baths, the Cruise estate is priced at $59 million and available through Telluride Sotheby's International Realty.
Jacqueline Kennedy Onassis
The former First Lady and international style icon's childhood Hamptons estate is now on the market for sale with The Corcoran Group. Originally belonging to Onassis' paternal grandparents, the Bouvier summer home, dubbed Lasata, was purchased by fashion designer Reed Krakoff in 2007 and lovingly restored according to its original Arts and Crafts architectural style. Built in 1917, the estate encompasses a light and airy 10-bedroom main residence, a one-bedroom guesthouse, a two-bedroom pool house, and beautifully landscaped gardens. Classically elegant and uniquely American, this Hamptons-style property is offered for $39 million.
This article was first published in Palace.
---