---
Properties / Interiors & Decor
Swarovski-studded cat flap
If you always give your pet the finest things, you just can't ignore this Swarovski crystal-encrusted cat flap. It's billed as the latest "must have" pet accessory that will brighten up any back door. The only problem is, the Swarovski crystal-encrusted cat flap will set you back £1,000. Its designers say the custom-made entrances will […]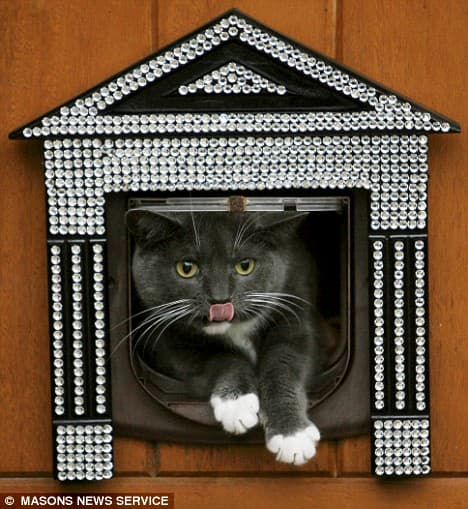 If you always give your pet the finest things, you just can't ignore this Swarovski crystal-encrusted cat flap.
It's billed as the latest "must have" pet accessory that will brighten up any back door. The only problem is, the Swarovski crystal-encrusted cat flap will set you back £1,000.
Its designers say the custom-made entrances will make all pets feel like "kings of the castle" and claim a 'minor celebrity' has already placed the first order.

The Hertfordshire-based firm sells a number of standard designs, which include those in the style of a stable door and a Roman arch.
However, the design currently generating the most interest is the one encrusted with more than 1,000 Swarovski crystals.
Read the full article on dailymail
---