---
Culture / Design
Singapore Civic & Culture Centre by Aedas
Construction is underway on the Singapore Civic & Culture Centre, which has been designed by the international architectural firm Aedas. The nine levels of the Civic and Cultural Zone will complement the range of performing arts venues currently available in Singapore. It will house a 5,000-seat state-of-the-art auditorium designed by Artec Consultants Inc, the world's […]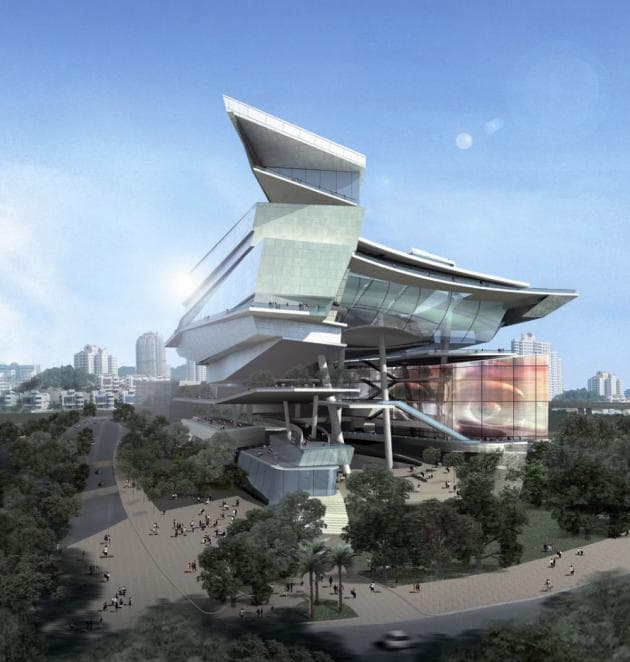 Construction is underway on the Singapore Civic & Culture Centre, which has been designed by the international architectural firm Aedas.
The nine levels of the Civic and Cultural Zone will complement the range of performing arts venues currently available in Singapore.
It will house a 5,000-seat state-of-the-art auditorium designed by Artec Consultants Inc, the world's premier performing arts venue design and planning consultants, which will have high quality acoustics and cutting edge technology for amplified music, speech and musical theatre performances.


Coupled with support facilities equipped with the latest technology to enhance audience experience, this new landmark cultural complex is poised to become the venue of choice for touring concert productions, stage shows, family entertainment and attractions as well as corporate and community events.
Via: Contemporist
---