---
Properties / Interiors & Decor
Six Modern Design Ideas For An Ideal Master Bathroom
Learn professional tips to give you the modern bathroom design you have been looking for. Find out how to incorporate different decorative elements to breathe more life into your cramped space.
Looking for modern bathroom designs to transform your living space and add more value to your property. I've got you covered. Creating a master bath with state-of-the-art interior design is now easier than ever. I have come to you with six of the best bathroom ideas to help you get the best out of your compact spaces. Keep reading to learn how to use natural materials, found at places like Bellabathrooms, home decor and larger retail stores can transform your bath space into a modern bathroom.
Here are ideas to create a modern bathroom by adding new elements to your living space
Install a wet room
Pay attention to your lighting
Add a flush shower tray
Replace your old basin
Transform your walls with mural art
Stick to an all-white layout
6 Modern Bathroom Ideas To Transform Your Shower Experience
Install a wet room
More often than not, different parts of your home can be upgraded to offer more than their current usage. As a result, you could improve your existing bathroom by installing water-friendly materials that will transform it into a waterproof room.
To do this correctly, you need a well-designed plan. By installing a new bathroom with waterproof features alongside a master bath in your home, you add more value to your living space and make a serene sanctuary for yourself. This new bathroom would have to be fitted with a new bathtub, new cabinets, new shower door, new toilet, new ceiling, new sink and so on. Designing and installing this unique room isn't a simple DIY project. To get more inspiration for this design idea, you can check multiple online sources, including Bellabathrooms or look for apartments that fit the requirement on Metropolitan real estate.
Pay Attention To Your Lighting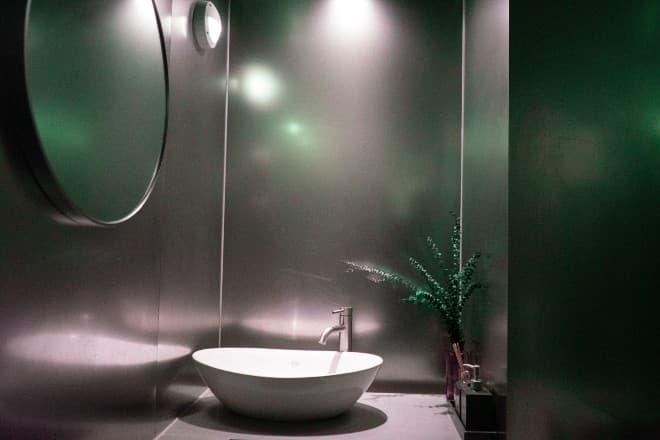 Unique lighting setups can make your bathroom more elegant and make rounded corners appear larger. You can go for a selection of small, decorative lights that will reflect off the walls and floor tile. Another great idea is to choose a big light source that will illuminate the entire area. A modern bathroom would also do well with a bit of nostalgia. Therefore, you can include a vintage light fixture in the centre of the room. You'll be surprised at how different your bathroom will look by adding a few more light bulbs.
Cast a Flush Shower Tray
A great tip for a modern bathroom is to change your sink fittings. Start by concealing all the pipework in your shower and surrounding areas. By doing this, you reduce the amount of clutter in the room and increase its appeal. Next, lower the threshold between the floor and your shower tray. A wall-mounted mirror in front of the shower tray would breathe more life into this space. When you are done, all these elements will combine for an extra neat appearance.
Replace Your Old Basin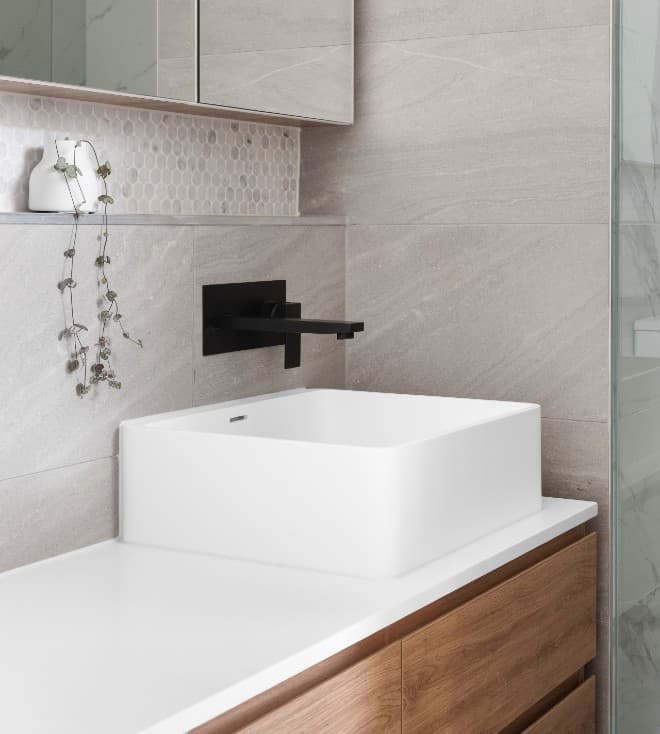 It isn't easy to run out of bathroom design inspirations when you could swap out some old parts to design a new layout. If you have an old basin, it's time to remove it and opt for something stellar. Your new basin must be practical, easy to use, and attractive. Since you'll use it almost every day, this bathroom fitting must be durable. Don't forget to add the new basin to the guest bath too.
Transform Your Walls With Mural Art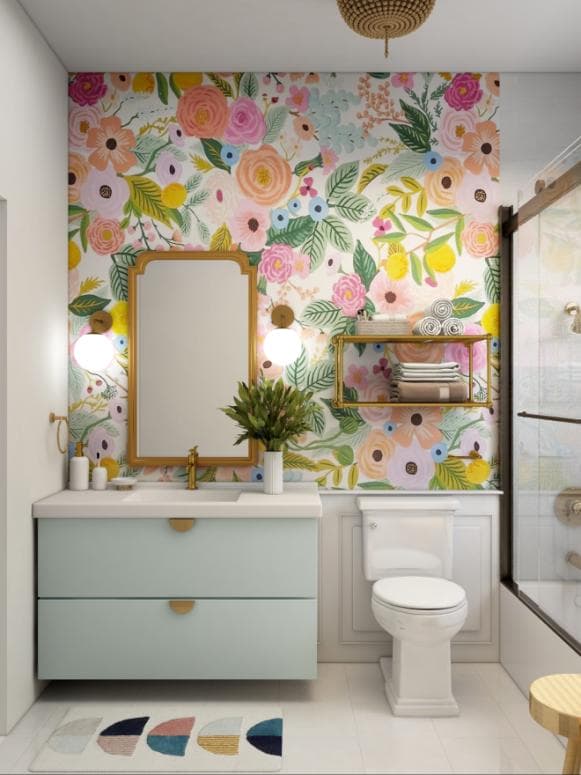 Pasting some art on the walls of your bathroom may be the extra touch you need to create a striking interior, modern design. You may decide to include a bold wallpaper, a splash of colour, or some murals. However, the main idea is to add some art to make your bathroom less boring. It's up to you to pick which part of the bathroom to put your art. Make sure to choose the wall that can easily be seen from any part of the room. Endeavour to check for more bathroom design ideas to inspire you on the art pieces to settle for.
Stick To An All-white layout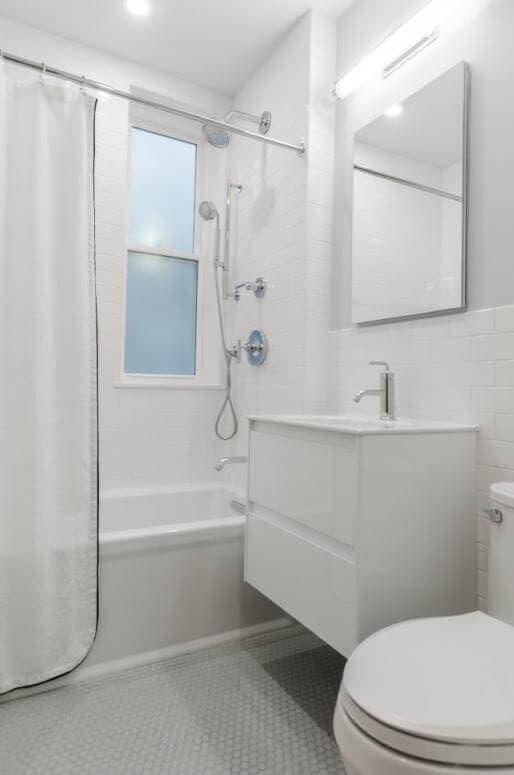 This layout idea is best suited for a modern master bathroom. An all-white layout will make your bathroom appear bigger and more tranquil. A white tile is a vital component of this type of layout and. It's also a perfectly reflective surface that has never gone out of trend. For this design to work, every bathroom part must be white, including the walls and ceiling. When you step into the bathroom, you will marvel at the brightness and beauty of the white tile floor, walls, and other fittings. It's also a good choice to stick with a black and white layout. However, you will have to balance the contrast between black and white surfaces carefully.
Summary
That's all on your unique bathroom design ideas. Your bathroom doesn't have to appear old and boring. You can apply any of the reimagined layouts discussed above to transform your bathrooms today.
For more interior reads, click here.
---