---
Properties / Interiors & Decor
Stora Skuggan Possibly Made the Most Expensive Candle
This could be the world's most expensive candle yet, priced at €1,500 a piece from Swedish perfumery Stora Skuggan.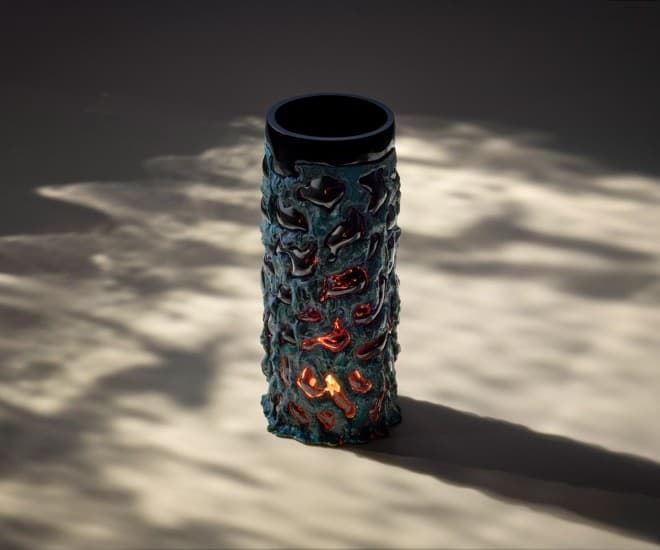 Niche Swedish perfume brand Stora Skuggan is expanding its scope from the world of perfumes to candles. However, its candles aren't the conventional kind you probably have in mind. Its otherworldly scents are inspired by Hindu mythology and extinct plants. And it's taking its candle game up a notch by making the most expensive candle yet.
"Using a traditional container didn't feel like it lived up to our design standards," says Olle Hemmendorff, one of the five co-founders behind the brand. "But making a custom container was too expensive to make sense for a normal candle, so the solution: make it outrageous and artistically interesting enough to warrant a really high price."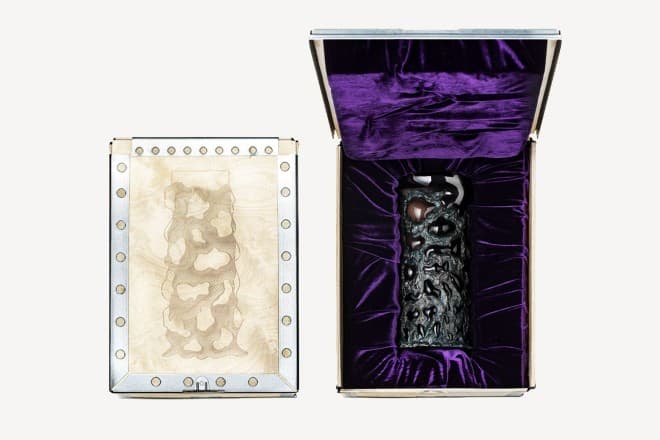 The result is a staggering candle that is nearly a foot tall and weighs a total of six kilograms. The candles feature unique glass containers designed and mouth-blown by Swedish glass artist, Kristin Larsson, and is filled with 1,500 grams of wax. The candle is simply named, "Big Candle", and the first edition is limited to ten pieces priced at €1,500.
Larsson's design of the candle beautifully complements Stora Skuggan's supernatural inspirations. The spindly lines inform of the scent of the candle itself, a mix of resinous and incense notes. Another co-founder, Anna Barkne, says the resin comes from the balsam fir tree and describes the glass as a mix of the balsam tree trunk and bark.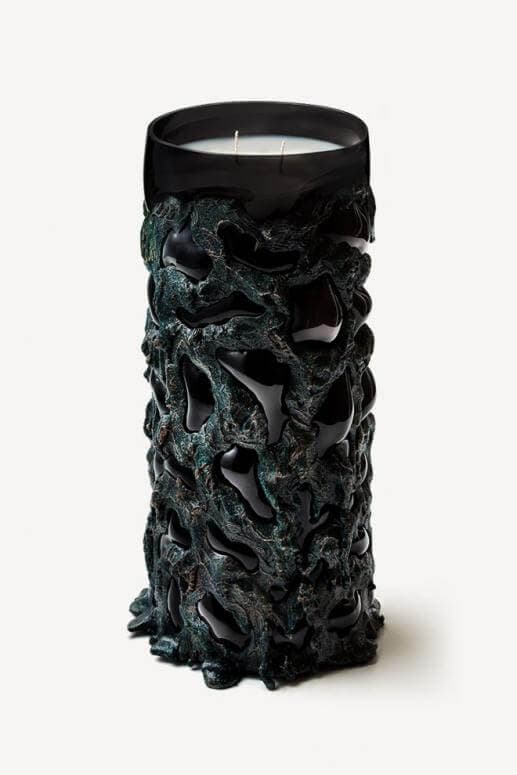 According to one of Stora Skuggan's co-founders, Tomas Hempel, the development of a fragrance for a candle and Eau de Parfum is no different.
"The principle of developing a candle is the same as for a perfume, however you have a smaller palette for a wax-based product. Many ingredients that work in an alcohol-based one are not suitable for a candle." He observed that using a lot of citrus notes will result in an unpleasant burnt smell and sooty flame.
"It's a custom-made art piece that will find its way to a few interiors around the world. I can see my son standing with it in Antiques Roadshow, telling the story of his father and his friends when I'm dead and gone, but first he needs to get ahold of one," Hempel comments on the Big Candle.
The team says it has no plans to mass-produce the candles, so grab your own Big Candle on Stora Skuggan's website. If the candle doesn't tickle your fancy, there are other things to choose from, such as its selection of perfumes.
Looking to decorate your home with other decor pieces? Look no further than Cartier's Art de Vivre collection. The home collection has been given a playful, festive update. With two distinct lines, the Panthère de Cartier Collection and the Diabolo de Cartier Collection, these pieces are sure to be the perfect gifts for you and your home.
For more interior decorating reads, click here.
---