---
Properties / Hotels
Sweden's first floating hotel
In October 2008, Sweden's first floating hotel opened alongside the famous restaurant "Salt & Sill". Situated atop floating pontoons just outside the restaurant, the 46 guestrooms including one suite will overlook the Bohuslän's outer archipelago. Salt & Sill is a hotel and meeting place with a cosy, personal atmosphere, and a style characterised by modern […]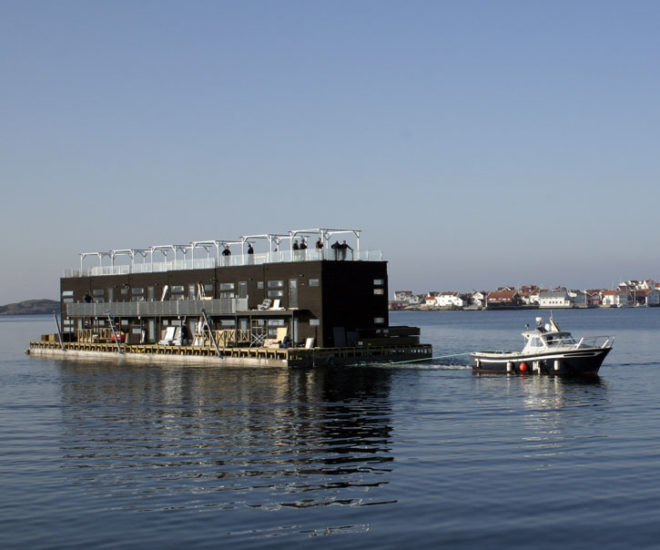 In October 2008, Sweden's first floating hotel opened alongside the famous restaurant "Salt & Sill". Situated atop floating pontoons just outside the restaurant, the 46 guestrooms including one suite will overlook the Bohuslän's outer archipelago.
Salt & Sill is a hotel and meeting place with a cosy, personal atmosphere, and a style characterised by modern Scandinavian simplicity."
Outside seating rooms are attached, to allow access to the sea. A Jacuzzi room comes with the only master suite available, an alternative viewing pad for the seafront scenery.
Despite the serene setting, there is plenty of opportunity for exciting and fun activities, with focus on the sea or food & drink.
For a first hand account of a stay at the hotel check out Patrick Barkham's article at the guardian.co.uk. Photos : yatzer
---