---
Properties / Hotels
JW Marriott Teams Up with Leading Luxury Brands
Premium hotel group JW Marriott is to team up with a host of top-end brands to boost its services for luxury-loving guests, it has announced. The new partnerships with nutrition, culinary, art, culture, accessories and wellness brands were designed to deliver a deeper luxury guest experience said JW Marriott. Among the names will be leading […]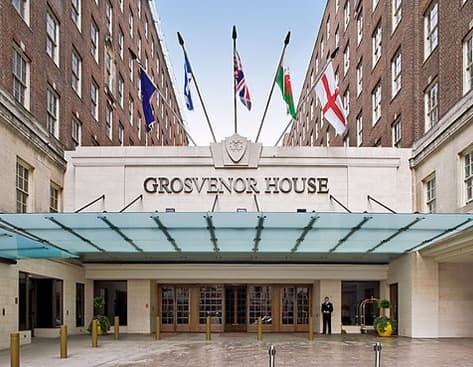 Premium hotel group JW Marriott is to team up with a host of top-end brands to boost its services for luxury-loving guests, it has announced.
The new partnerships with nutrition, culinary, art, culture, accessories and wellness brands were designed to deliver a deeper luxury guest experience said JW Marriott.
Among the names will be leading auction house Christie's, which is to provide "What Not to Miss Guides" at some of the hotels, as well as curating new exhibitions inside properties, beginning with an exclusive preview of unseen photos of the Beatles at the London Grosvenor House hotel on June 10.

Additional exhibitions will take place in Chicago, Phoenix, Shanghai and Miami during Art Basel, says Marriott.
Also joining the lineup will be Tumi, which will provide guests with advice such as how to pack and streamline the travel experience, and nutritionist Keri Glassman, who is to offer advice to guests on how to stay healthy while on the road.
Aromatherapy Associates and Etude Wines will also be part of the new 'luxury panel,' said Marriott, with all of the brands contributing to the soon-to-launch JW Magazine, a new quarterly in-room publication for the chain's clientele.
Source: AFPrelaxnews
---