---
Lifestyle / Travel
Last-minute Father's Day travel gifts
Father's Day is celebrated in many countries around the world June 19, meaning there's less than a week to pick something to show you really care. Here a selection of some of our favorite guy-friendly items. Kodak Playsport G2 Launched in January this year, the Playsport G2 is purpose-built for Dads who want to capture […]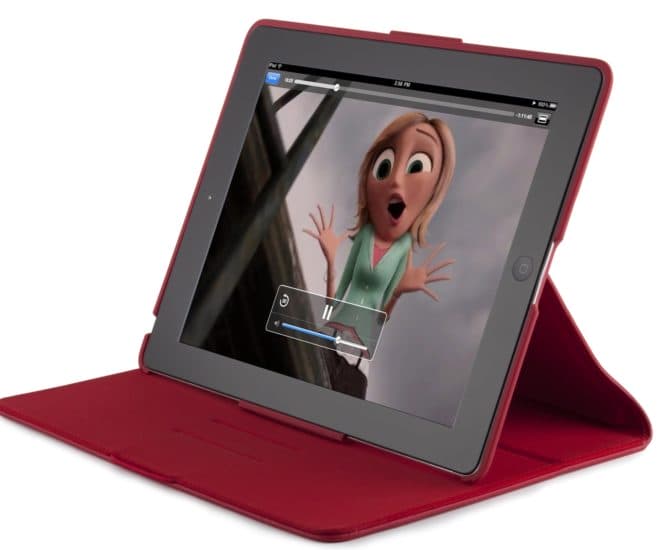 Father's Day is celebrated in many countries around the world June 19, meaning there's less than a week to pick something to show you really care. Here a selection of some of our favorite guy-friendly items.

Kodak Playsport G2
Launched in January this year, the Playsport G2 is purpose-built for Dads who want to capture the action, no matter where they are.
Capture photos and HD videos using the compact unit, safe in the knowledge that it's water-, dust- and shock-proof.
£149.99/$149.95/€179.99 – http://www.kodak.com
Otis Batterbee Luxury Travel Pillow
Sleep in comfort and style when on the go with these luxury travel pillow from Otis Batterbee.
Finished in three deluxe soft wool fabrics, patterns available include Prince of Wales Check, Grey Pinstripe and Mono Spot, with a burgundy velvet backing.
£75/€95/$125 – http://www.otisbatterbee.com
BlackBerry Playbook
Available in the US since April, BlackBerry's PlayBook makes its debut in Europe this month, launching in the UK June 16.
The 425 gram tablet is ideal for busy travelers and is available with a host of exclusive accessories, but make sure to preload it with the Blackberry Travel app.
From £399/$499 – http://www.blackberry.com
Bottega Veneta Nero Intecciato VN Credit Card Case
With six slots and an open compartment, this unisex luxury credit card case is perfect for traveling light and staying organized.
Available in black or brown – $240/£145 – http://www.bottegaveneta.com
Weber Q100
Enable Dad to take the BBQ anywhere with the Weber Q100 mobile grill.
With built-in carry-handles and thermometer, a fold-out table and push-button ignition, it's perfect for chefs with a sense of adventure.
Rolling carry cases are available separately.
$159/€214 – http://www.weber.com
Redfoot Men's Shoes
Redfoot's patented folding shoes have already proved a hit with women, but the brand's split-sole Redfoot Man loafers are also ideal for the gent who likes to travel light.
The shoes are available in Seal Black and Chestnut Brown and come with a lightweight nylon wallet for easy storage.
£110/€165/$176 – http://www.redfootman.com
FitFolio iPad Case
Speck's FitFolio adds rear-protection to the iPad2 while maintaining all of the smart cover functionality, making it perfect for toughening the ever-popular tablet.
Available in Black, Red and Grey.
£32.95/€39.95/$39.95 – http://www.speckproducts.com
Bear Grylls Ultimate Tool
Good enough for the king of adventures himself, the Ultimate Tool features 12 components and a texturized rubber handle for comfort.
The six inch 'king of tools' includes needle nose pliers, a fine edge knife, two screwdrivers, a bottle opener, a saw and a pair of wire cutters.
£49.99 – http://www.firebox.com / $57.99 – http://bear.gerbergear.com
Rosetta Stone Version 4 TOTALe
An unusual but surprisingly satisfying gift, Rosetta Stone's language courses allow students to learn a new language quickly and easily.
The latest version of the award-winning software is available in over 20 languages from Arabic to Turkish and comes with a free iPad app for learning on the move.
From £139/$179 – http://www.rosettastone.com
---