---
Properties / Hotels
A 600-room hotel in New York's NoMad district
A 40-story hotel development could be about to crown the emergence of New York's NoMad district.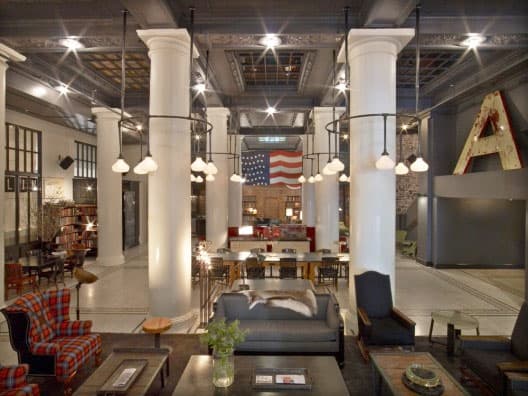 A 40-story hotel development could be about to crown the emergence of one of New York's formerly rough districts as one of the coolest places to be in the city.
Hotel developer Jon Lam is looking to construct a new hotel and retail emporium in the district known as NoMad, a district of Manhattan north of Madison Square Park.
The development could see a 30- to 40-story, 600-room property rise out of existing properties on 846 Avenue of the Americas and 1227 Broadway.
Although a firm to run the hotels hasn't yet been decided, Lam reportedly wants the property to be "affordable and casual," with a significant retail space at the base which will make it ideal for visitors to the city.
Lam's development could be the jewel in the crown for NoMad, a district which once boasted some of New York's most decadent, historic hotels.
When the Fifth Avenue Hotel opened in the neighborhood in 1859, it was the first to offer private bathrooms and elevators.
By the latter part of the last century much of NoMad's sheen had worn off but more recently an ambitious restoration program has encouraged trendy new restaurants and hotels to return in droves.
In 2009, hip US boutique chain Ace Hotels opened its first property in the area, with The Breslin restaurant receiving a coveted Michelin star the year after.
Soon after that, Gansevoort Park opened for the first time, its urban-resort style and rooftop pool deck quickly making it a winner with celebrities and helping to turn NoMad into one of New York's hottest see-and-be-seen neighbourhoods.
---