---
Properties / Interiors & Decor
Cartier Launches New Art de Vivre Home Accessories
Make your home extra stylish with the latest additions to Cartier's Art de Vivre objects collection.
Cartier has added three updates to its Art de Vivre home collection, giving you the perfect accessories to style your home with.
The Panthère de Cartier Collection
Starting off with the Panthère de Cartier collection, the cat has been a mainstay ever since the brand's creation in 1914. The panther now continues to live on in vibrant decor with new porcelain trinket trays and jars.
The trinket trays in this collection are available in three shades: red, blue, and green. Each colour has its own different version of the panther.
The Baby Universe
The second addition is the Baby Universe, Cartier's line of toddler-friendly home accessories. This exceptionally cute collection features a quirky collection of rabbit ear spoons, a sterling silver tumbler, and engraved rattles.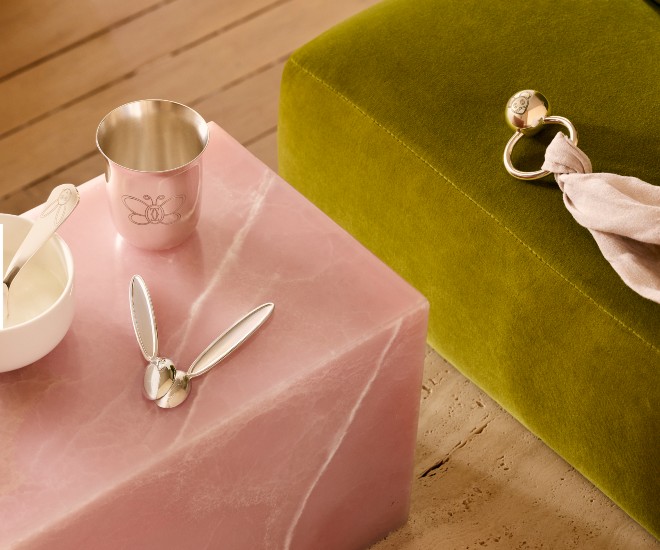 The Diabolo Collection
Lastly, the Diabolo collection. A series of on-the-go accessories such as keyrings and lacquered cardholders, the collection also has wooden keepsake boxes, candle holders, and a music box.
They're embellished with icons such as the Cartier bellboy and the freed bird motif, a design created after Paris was freed from occupation towards the end of World War II.
If you're looking for more luxe home interiors, several fashion brands had proudly showcased their own homewares in the Milan Design Week that happened a month ago in September. Brands include Hermès, Gucci, and Louis Vuitton.
For more Interiors reads, click here.
---