---
Motoring / Cars and Bikes
2010 Rolls-Royce Ghost by Platinum Motorsport
Los Angeles tuners, Platinum Motorsport, have given this Rolls Royce Ghost their own special touch. Fortunately for Platinum Motorsport, their tuning kit for the luxury coupe actually accentuates the vehicle's elegance instead of downplaying it to a ridiculous level. The vehicle's body had been gifted with a matt black finish, which really offers an interesting […]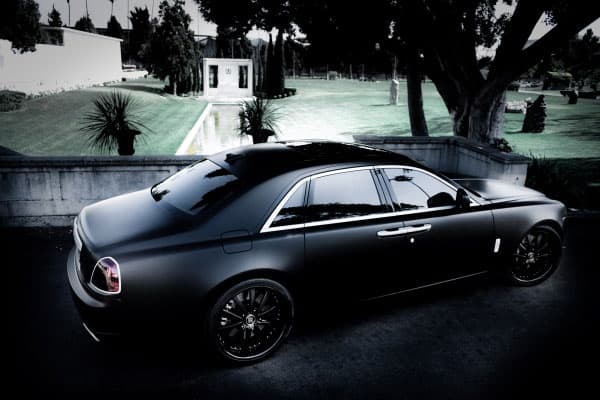 Los Angeles tuners, Platinum Motorsport, have given this Rolls Royce Ghost their own special touch.
Fortunately for Platinum Motorsport, their tuning kit for the luxury coupe actually accentuates the vehicle's elegance instead of downplaying it to a ridiculous level.
The vehicle's body had been gifted with a matt black finish, which really offers an interesting view of the Ghost's sculpted lines.


The look is completed by a set of Agtro V500 rims, which use a multi-spoke design, come in a 22-inch size and use in a black finish.
The Rolls Royce Ghost's 6.6 liter twin-turbo V12 engine remains untouched, so it will still power out with 563bhp and 780Nm of torque.
---