---
Motoring / Cars and Bikes
Mini Airstream
One probably doesn't immediately think of a MINI as a car to take on a camping trip. It is far too urban a model for that. But MINI and Airstream have collaborated on this design, created by Danish furniture maker Republic of Fritz Hansen, that will bring a little style to the old trailer park. […]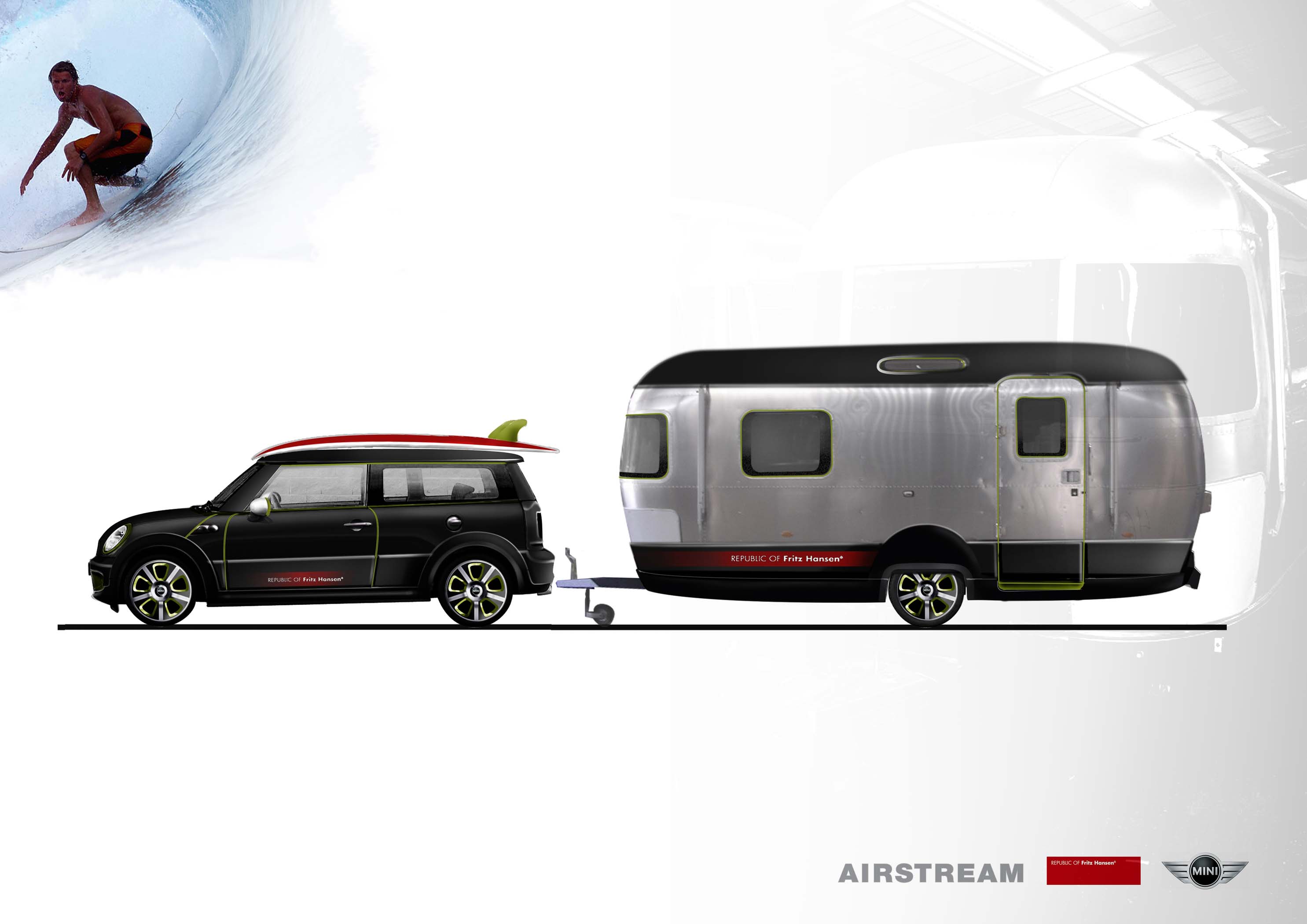 One probably doesn't immediately think of a MINI as a car to take on a camping trip. It is far too urban a model for that.
But MINI and Airstream have collaborated on this design, created by Danish furniture maker Republic of Fritz Hansen, that will bring a little style to the old trailer park.
The first spotting will be at the Salone del Mobile show and the INTERNI DESIGN ENERGIES exhibition in Milan, Italy (April 21-30 2009).


Republic of Fritz Hansen, the Copenhagen based premium furniture brand known for its minimalist and functional design, has spared no details when it came to designing the interior of the MINI Cooper S Clubman and Airstream trailer.
Drawing inspiration from the outdoor lifestyle of surfing, the Airstream interior will feature, amongst others, new interpretations of Arne Jacobsen's Egg and Swan Chair and a table set up with four unique Series Seven™ chairs, allowing plenty of room for guests.
Sleek wood panelling will top it off giving it the ultimate "modern surfer" look.
The MINI Cooper S Clubman will also reflect the same adventurous personality and style with clean lines, bold colours such as lightning green and all the interior gadgets you can expect to find in a MINI plus more.
The MINI Cooper S Clubman will be predominately jet black with black "wetsuit" neoprene accents along with green trim.
The 22ft silver Airstream trailer will also enjoy the same exterior details as the MINI but will have an interior designed for beach goers with features such as a waterproof interior and a sun bathing bed.
---