---
Motoring / Cars and Bikes
A look inside Ferrari World, Abu Dhabi
Ferrari World, the world's largest indoor theme park and the first with a Ferrari theme, opened on Thursday in the Gulf emirate of Abu Dhabi. The theme park, located near the emirate's Yas Marina racing circuit, is spread over 86,000 square metres (925,696 square feet). Its massive red roof covers 200,000 square metres (2.15 million […]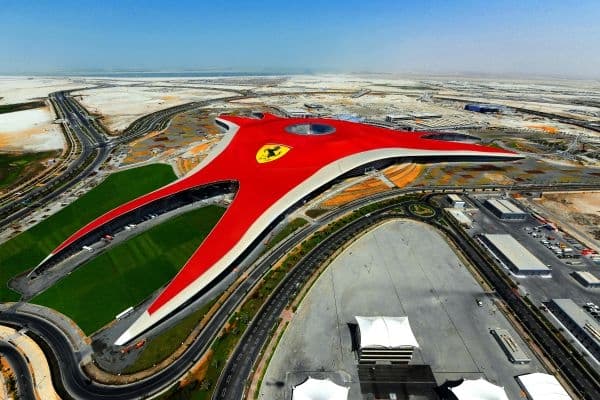 Ferrari World, the world's largest indoor theme park and the first with a Ferrari theme, opened on Thursday in the Gulf emirate of Abu Dhabi.
The theme park, located near the emirate's Yas Marina racing circuit, is spread over 86,000 square metres (925,696 square feet).
Its massive red roof covers 200,000 square metres (2.15 million square feet), and features the world's largest Ferrari prancing horse shield.


"The park is designed for up to 10,000 people at any one time," its general manager Claus Frimand told AFP.
"It's fantastic — this is what we have been waiting for for years," he said, adding that "literally three years ago, there was nothing here, only sand."
Ferrari World offers 20 attractions, including Formula Rossa, which simulates driving a Formula 1 car and at 240 kilometres (150 miles) an hour is said to be the fastest roller-coaster in the world.
The park is part of Abu Dhabi's multi-billion-dollar effort to develop Yas Island.
The emirate also plans to open branches of the Louvre and Guggenheim museums on nearby Saadiyat Island.
Abu Dhabi, the largest and richest of the seven emirates making up the United Arab Emirates, has launched an ambitious development plan to 2030 to modernize and diversify its economy away from oil.
Source: AFPrelaxnews
---