---
Lifestyle / Alcohol
Moët & Chandon – Rosé Impérial Graffiti Gift Set
Moët & Chandon's Message On A Bottle gift set is perfect for Valentine's Day or to celebrate special occasions. This premium champagne set comes with two flutes, a rosé Impérial bottle with special-edition rose pink sleeve and a gold marker to personalise your present with a message – all beautifully displayed in an elegant, rose-tinted […]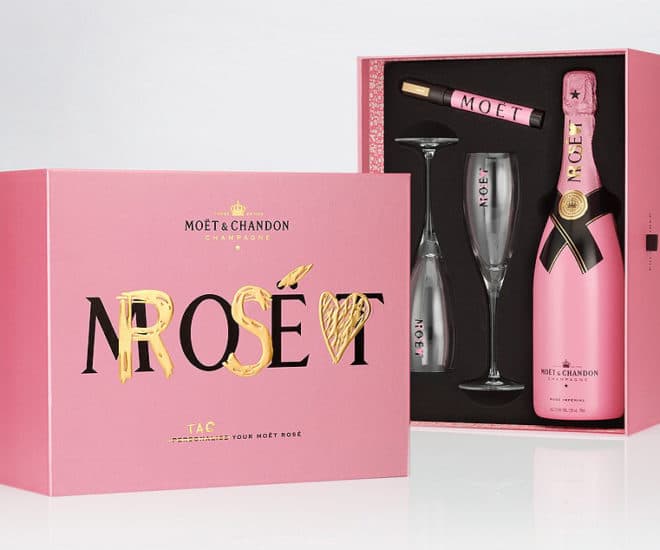 Moët & Chandon's Message On A Bottle gift set is perfect for Valentine's Day or to celebrate special occasions.
This premium champagne set comes with two flutes, a rosé Impérial bottle with special-edition rose pink sleeve and a gold marker to personalise your present with a message – all beautifully displayed in an elegant, rose-tinted gift box.
The suggested retail price of this Valentine Day Graffiti Kit is $120. It will be available for purchase at wines & spirits shops throughout New York City until Feb 14th.


---