---
Lifestyle / Travel
Royal Caribbean tentatively embraces singles cruises
Royal Caribbean is to become the latest cruise line to add single cabins to its ships, according to reports from the US. USA Today reports that the cruise line, which operates the world's largest passenger vessels, will install its first single cabins on Radiance of the Seas, which is currently undergoing renovation in Canada. Radiance […]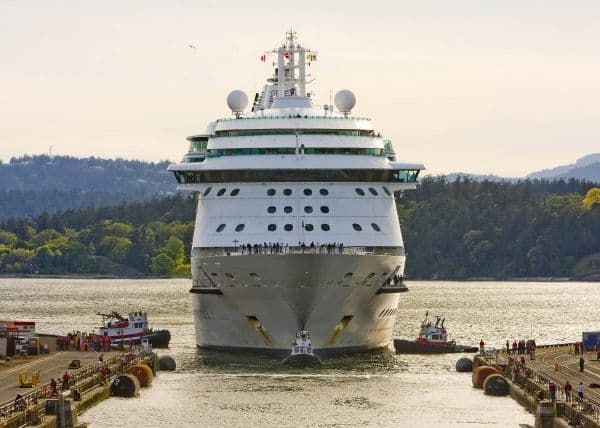 Royal Caribbean is to become the latest cruise line to add single cabins to its ships, according to reports from the US.
USA Today reports that the cruise line, which operates the world's largest passenger vessels, will install its first single cabins on Radiance of the Seas, which is currently undergoing renovation in Canada.
Radiance of the Seas, which can carry 2,114 passengers, is seeing the addition of 15 new cabins, three of which will be single cabins on the inside of the ship.

Described as an "experiment" by Royal Caribbean boss Adam Goldstein, the notion of single cabins represents a significant shift in the thinking of the cruise industry, which bases its business model on having two or more people in cabins.
However, a shift in the demographic of the average cruiser, and early moves from some other brands, could see single cabins becoming more common.
Norwegian Cruise Line's Epic caused something of a stir last year when it unveiled new "studio" cabins, cramming 128 of the rooms into a double-deck complex designed to facilitate social interaction.
At the time, Norwegian said that "the cruise industry has not embraced the large number of people who enjoy travelling solo."
That may be changing as cruise lines grapple with a new breed of customer and new types of cruise, most recently highlighted by the State of the Industry 2011 report from industry alliance the Cruise Lines International Association (CLIA).
The report suggested that the number of cruise vacationers was set to grow, with increases coming from specific groups including multi-generational groups and first-time cruisers.
The organization said shorter itineraries were becoming more popular, a development also likely to boost the popularity of cruising outside its traditional audience.
Source AFPrelaxnews – The new Radiance of the Seas debuts June 10.
---