---
Lifestyle / Travel
Win a night at Paris' Galeries Lafayette with Airbnb
Paris department store Galeries Lafayette has listed itself on short-term rental website AirBnB for a one-night-only sleepover on January 6.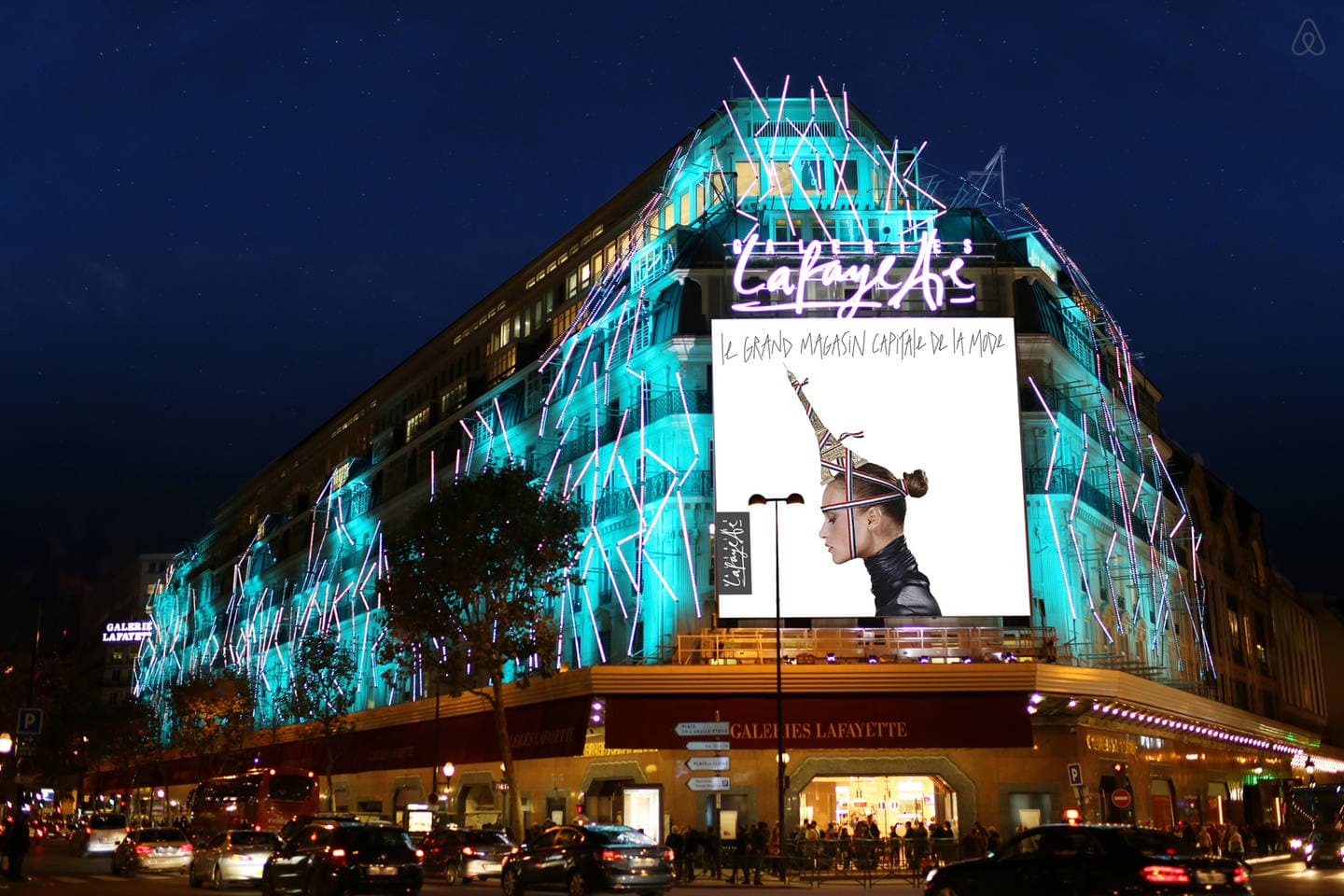 Airbnb is known for allowing travelers to stay in unique accommodations, and its "A Night At" contest series takes this reputation to a new level.
The Airbnb activity is designed to unlock places around the world where it's never before been possible to spend the night.
The latest contest will let six winners spend a night at Galeries Lafayette, the historic Parisian department store, the day before the start of the "soldes," France's bi-annual sales event.
100 YEARS UNDER THE DOME AT GALERIES LAFAYETTE
Shopping fans have until midnight on December 28 to visit the dedicated Airbnb page, where they can click "contact host" to explain why they want to take part in the event. The winners will be selected on December 31.
On January 6, 2015, the eve of the "soldes," the participants will get to spend the night inside the chic department store located on the Boulevard Haussman, which will be closed to the public during their stay.
Following their arrival from 8:00pm, they can take advantage of a personal shopper to help them select and set aside items in a sneak preview.
The guests will then be served dinner before falling asleep on beds set up underneath the store's famous red dome.
The next morning, after breakfast, they will leave with their purchases!
---