---
Lifestyle / Travel
Chinese carrier Hainan Airlines joins airline elite
Chinese carrier Hainan Airlines has become the seventh airline in the world to win a five-star rating from airline reviewer Skytrax. The prestigious ranking is awarded by Skytrax and is the highest rating an airline can achieve, signifying a "truly consistent and high quality of Product and Service." Hainan Airlines was the first mainland Chinese […]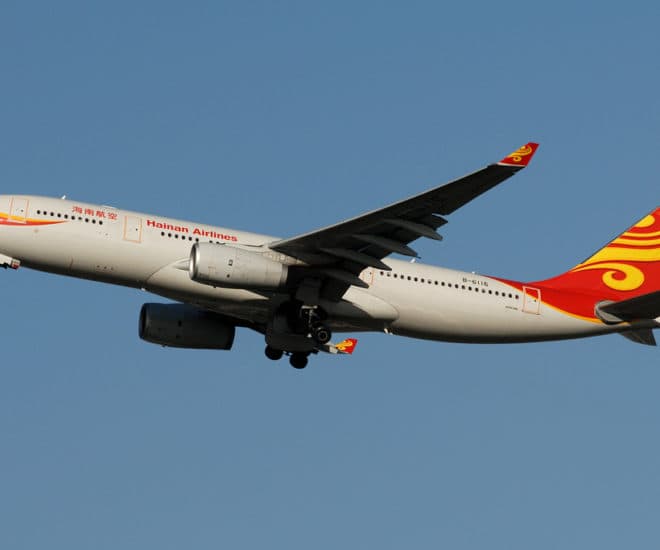 Chinese carrier Hainan Airlines has become the seventh airline in the world to win a five-star rating from airline reviewer Skytrax.
The prestigious ranking is awarded by Skytrax and is the highest rating an airline can achieve, signifying a "truly consistent and high quality of Product and Service."
Hainan Airlines was the first mainland Chinese airline to be awarded four star status in 2009 and was elevated to five star last week, with exceptional rankings in long haul business and economy classes and short haul first class service.

The airline flies to Asia, Africa, the Middle East, North America and is set to commence services to Sydney, Australia this week.
It is now one of only seven airlines judged of five star quality, out of nearly 200 which have been ranked by Skytrax — there are 29 four star airlines, 126 three star airlines, 36 two star airlines and one one star airline.
The World's Best Carriers
Data from Skytrax
Asiana Airlines
Cathay Pacific
Hainan Airlines
Kingfisher Airlines
Malaysia Airlines
Qatar Airways
Singapore Airlines
---