---
Lifestyle / Travel
8 Relaxing Holiday Destinations in Spain
Spain has an endless number of relaxing holiday destinations. Read our guide to the best destinations to get away from it all and fully relax in paradise.
Spain is a land of contrasts. The country's geography, culture, and history are all unique and different from any other place in the world.
When you're looking for a vacation to relax and rejuvenate, there's no better place than Spain. The weather is always perfect, the food is amazing, and the people are charming.
Travel documents for Spain are easy to get, so all you need to worry about is where you're going to visit for your relaxing trip away.
Fuerteventura, Canary Islands
Fuerteventura is an island located in the Atlantic Ocean and is part of the Canary Islands. It's known for its beautiful beaches, but it also has a thriving culture and rich history.
It's also home to some of the most gorgeous mountains you'll ever see. The stunning scenery makes Fuerteventura an ideal destination for those looking to get away from it all and relax in nature.
The island's capital city, Corralejo, has plenty of shops and restaurants where you can get your fill of local cuisine and culture. You can also check out some of the nearby lagoons or go horseback riding along the beach.
Tenerife, Canary Islands
Tenerife is an island in the Canary Islands and one of Spain's most popular tourist destinations. It's known for its beaches, mountains, and volcanic landscape — and also for being one of the most peaceful places on earth.
The island is the perfect place for a relaxing holiday. There are plenty of opportunities to enjoy the sun and sand, as well as explore the beautiful scenery and wildlife.
You can enjoy some of the best weather in Europe here, with plenty of sunshine and warm temperatures all year round.
Formentera, Balearic Islands
Formentera is an island off the coast of Spain, and it's one of the smallest islands in the Balearic archipelago. It's known for its beautiful beaches and laid-back vibe.
The beaches are beautiful, and the town itself is quaint, with winding cobblestone streets that lead to gorgeous villas overlooking the Mediterranean Sea.
Formentera is perfect for a relaxing holiday—there are no cars on the island, so you'll be able to walk everywhere. There are also plenty of restaurants and cafés, as well as museums and art galleries.
Menorca, Balearic Islands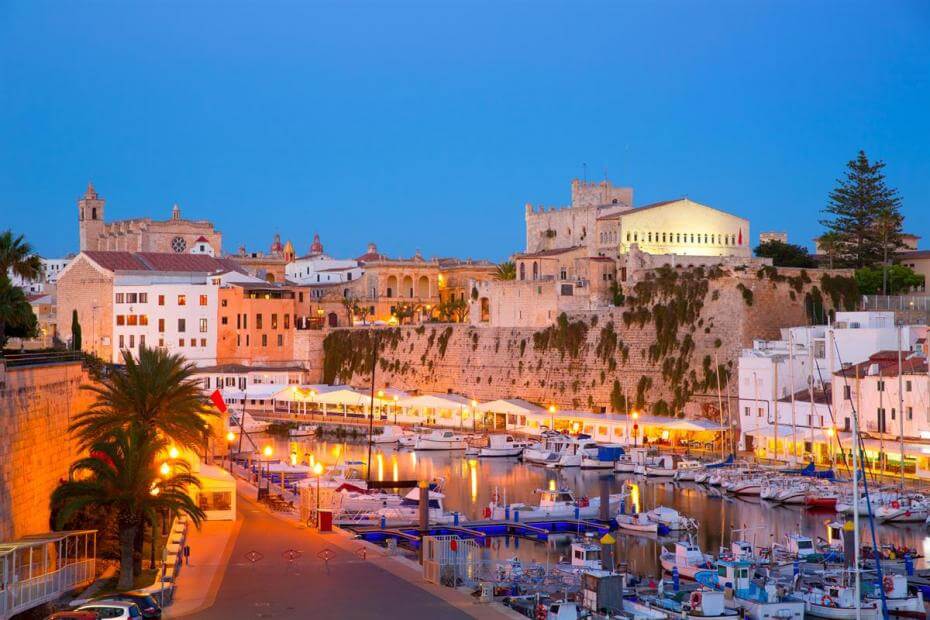 Menorca is the perfect place to escape from the hustle and bustle of your everyday life. With its beautiful beaches and warm climate, it's an ideal destination for a relaxing holiday.
The capital city of Mahon is home to many museums and galleries, including the Museu de Menorca.
There are also many beaches around Menorca that offer different activities for tourists. Some of these activities include surfing, snorkelling, scuba diving, windsurfing, and fishing.
Alcántara, Extremadura
Known as one of the best fishing spots in Spain and Portugal, this town is full of charm and history. Its position on the river Tagus has made it a strategic place for travelers and traders alike since ancient times.
Alcántara's location at the mouth of the Tagus also makes it an ideal place to relax and enjoy nature—whether you're into fishing, hiking, or just taking in some views.
The mountains are steep and towering, and the waterfalls are breathtaking. It's a place where you can enjoy a hike through the forest or just sit back and relax by the riverbank.
Marbella, Andalusia
Located on Spain's Costa del Sol, Marbella is a beautiful city with amazing beaches, great weather and incredible food.
If you're looking for a destination where you can unwind, Marbella has everything that you need. From its beautiful beaches to its luxurious hotels, there are plenty of things to do here that will help you relax. Marbella is also home to some of Spain's best restaurants and bars. Whether you want to go for dinner or drinks with friends or family, there's plenty of variety on offer here.
San Sebastián, Basque Country
San Sebastián is a perfect holiday destination for the person who wants to get away from it all. The city has a reputation for being one of the most beautiful in Spain, with its beaches and stunning architecture.
The city has an incredible food scene, with restaurants serving up traditional Basque cuisine as well as modern twists on traditional flavours. You can find everything from Michelin-starred restaurants to hole-in-the-wall places where locals go to eat.
If you want to experience the Basque culture, there are plenty of museums and cultural centers where you can learn about local history and traditions. There are also markets where you can buy fresh produce from local farmers and artisans.
For more travel reads, click here.
---