---
Lifestyle / Gastronomy
Nestle launches bespoke luxury chocolate bonbons
Chocolate giant Nestlé has created a brand of luxury, bespoke chocolates that cater to consumers' individual tastes and delivers the customized box within 48 hours. The new brand will be sold under Maison Cailler and begins with a chocolate tasting where consumers rate their preferred flavors in an online questionnaire. Within 48 hours, they'll receive […]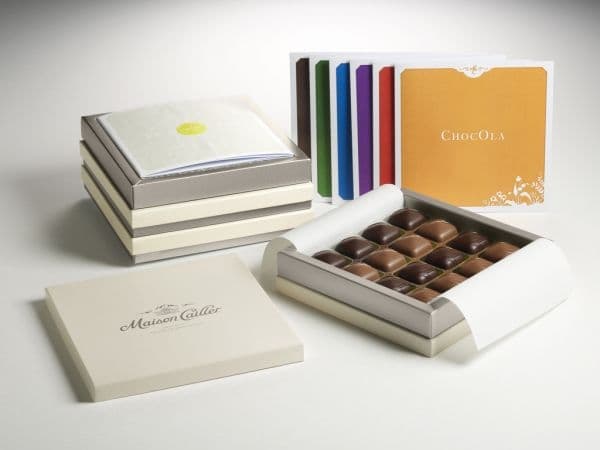 Chocolate giant Nestlé has created a brand of luxury, bespoke chocolates that cater to consumers' individual tastes and delivers the customized box within 48 hours.
The new brand will be sold under Maison Cailler and begins with a chocolate tasting where consumers rate their preferred flavors in an online questionnaire.
Within 48 hours, they'll receive a luxury box-set of chocolate bonbons that have been selected according to their preferences.
"Maison Cailler is a response to the changing times we live in," said Cédric Lacroix, director of Nestlé's Chocolate Centre of Excellence in Switzerland.

"People are looking for more personalized products and services, and they are increasingly purchasing these online."
Indeed, businesses and entrepreneurs are increasingly launching products that promise to be tailored to customers' unique personality profile.
Nestlé is billing its collection as the 'haute couture' of the chocolate world, elevating the confectionery to the same level of sophistication as another premium product.
"Chocolate has certain attributes that people distinguish in different ways. It is like tasting wine," Lacroix explains.
The concept stems from another emerging trend in the world of fine chocolates: chocolate tastings.
Much like wine tastings, chocolate tastings are being conducted in chocolatier boutiques as well as in the homes of devout chocoholics, and involve savoring and analyzing quality bars to determine preferences, flavors and provenance.
After receiving their 'tasting' chocolates, customers will choose from samples that contain hints of milk, caramel, nut, fruit, flowers, vanilla and cocoa.
The chocolates are shaped to emulate the Moléson mountain in Switzerland.
In addition to launching a customized service, Nestlé is launching the new brand on several digital platforms, including personalized Facebook accounts, livestream footage of their chocolatier kitchens, the Swiss countryside where the dairy cows graze, as well as footage of a cocoa farm in Ecuador.
Maison Cailler will launch at the beginning of 2012. The service will initially only be available in Switzerland and Liechtenstein.
Source: AFPrelaxnews
---