---
Lifestyle / Gastronomy
'Good France' Initiative: The French dining event returns for its third year
Good France, a worldwide culinary initiative celebrating French cuisine, will return on March 21 next year.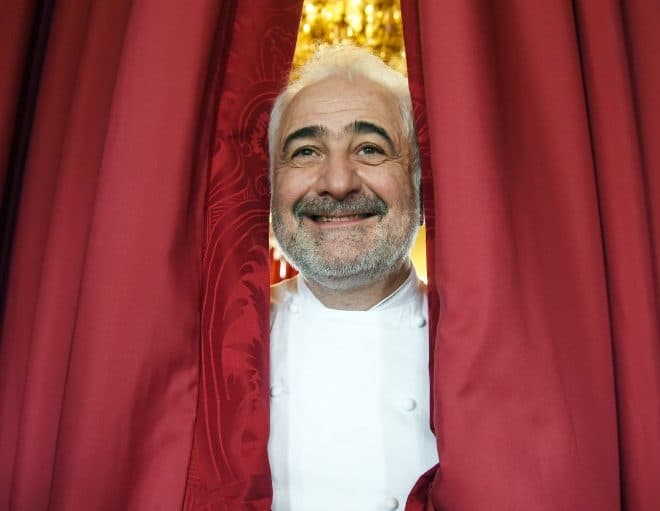 A worldwide celebration of French cuisine, the 'Good France' initiative, will return for its third edition in March 21, 2017. The event held by the French Ministry of Foreign Affairs will have 2,000 participating chefs from around the globe serving French-style dishes in their respective restaurants. The full list of participating restaurants will be released at the end of January.
Back at its opening edition, 1,000 chefs from various backgrounds have served French-style menu in their restaurants, even those unfamiliar with the culinary specialty. The menu consists of an an aperitif, a starter, a main dish, a cheese and a dessert, all complemented with French wines and champagnes.
The French dining experience is regarded as one of UNESCO's world heritage, and through the Good France initiative, people from around the globe will be able to familiarize themselves with it. Michel Durrieu, tourism promotion director at the French Ministry of Foreign Affairs, mentions the participations of Italy, Poland, Brazil and Japan in the previous 'Good France', held annually at March 21.
Almost 200,000 diners will sit down to enjoy this new edition, held in 152 countries and across five continents. Turkmenistan is one of the new countries set to serve a French meal this year. Chefs have until January 13 to sign up. A committee of industry heavyweights, presided by Alain Ducasse, has been formed to approve applications from participating restaurants.
Guy Savoy, a jury member who has trained the likes of Gordon Ramsay and Thomas Keller, evokes a keen interest among young foreign chefs looking to learn the techniques of French gastronomy. "Between 12 and 15 different nationalities are represented within the team," comments the triple Michelin-starred chef who took the top spot in the "La Liste" ranking of world's best restaurants, uneveiled this week. "Every Friday morning, a chef prepares a breakfast to present their culture," says the head of the Restaurant Guy Savoy at La Monnaie de Paris. Summing up Good France, he says that "foreign cooks speak better than us of the virtues of French cuisine."
In France too, the event is a great occasion to celebrate the country's cuisine. While the official list of participants is yet to be unveiled, French food fans who book a table for March 21 are sure to enjoy a unique experience, sometimes with a behind-the-scenes look at the kitchens or with the pleasure of dining alongside the chef.
For more information visit: www.goodfrance.com.
---