---
Lifestyle / Gastronomy
Finnish restaurant pops up in underground mine
In September 2012, the world's first pop-down restaurant will open in a unique mining environment in Tytyri, Lohja (Finland).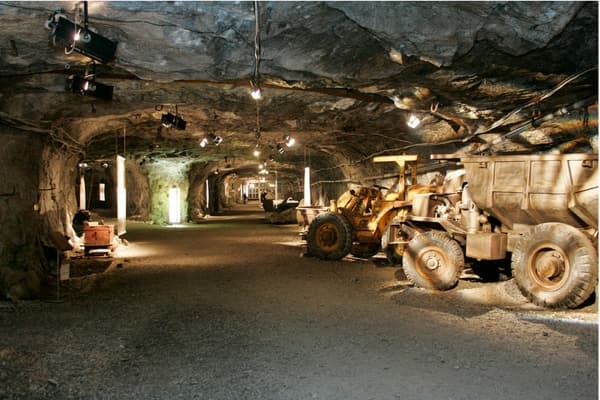 In September 2012, an eatery deemed the best in Finland will be hosting a fine dining experience 80 meters underground in a 'pop-down' restaurant.
It will take diners deep into the belly of the earth, where they will feast on silver spoon 'mining' fare like roasted veal and fennel risotto.

The event, dubbed "Muru Pops Down in Tytyri," is in stark contrast to the current trend in which restaurants are either hoisting guests dozens of meters in the air or popping up on the rooftops of iconic buildings around the world.
Dinner in the Sky, for instance, straps guests down in a mobile dining lift taking them 50 meters in the air, where they dine suspended in the sky, while The Cube by Electrolux perches a pop-up restaurant atop major landmarks for dinner with a view. Currently, The Cube is installed on the roof of London's Royal Festival Hall.
But for 15 days this month, chefs at Muru restaurant — which was named Restaurant of the Year 2012 by the Finnish Gastronomic Society — will take diners down under in a makeshift mining canteen and feed guests in the cavernous, subterranean limestone crust of the Tytyri mine.
Over the course of the meal, guests will also be able to descend 350 meters below the earth's surface in an elevator shaft to explore the planet's underbelly and join a very small, exclusive group of people to ever have made the trip 350 meters below the earth's surface — 0.1 percent of the world's population, organizers say.
The four-course dinner includes salted salmon seasoned with cumin and mustard-acquavit sauce, fennel risotto with escargots flambéed in Pernod and roasted veal tenderloin and hangar steak served with béarnaise sauce.
"Muru Pops Down in Tytyri" is part of World Design Capital Helsinki 2012, in which the Finnish capital is given the international spotlight to promote its cultural, social and economical development through innovation and design.
Tickets for the limited-run dinner are €128 and include transportation to and from the mine from Helsinki. Clik here for more info!
---