---
Lifestyle / Travel
Adults-Only Holidays to Make Waves Amongst Travellers in the Post-Covid Era
Leave your kids behind… for now.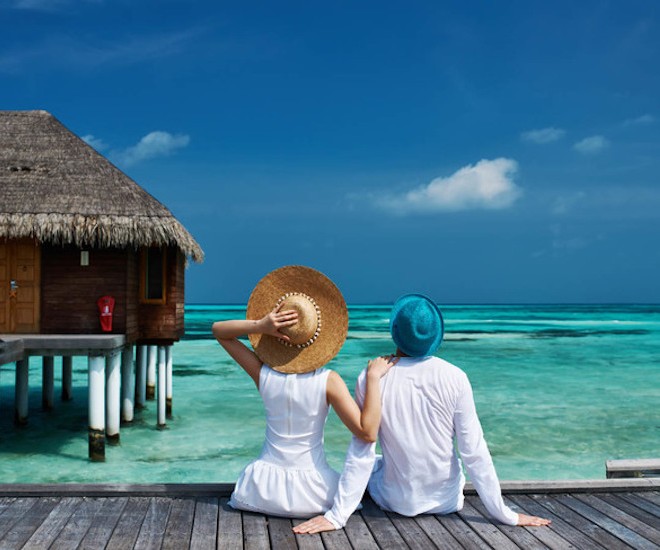 Children's peals of laughter are the most innocent and pure, and for many, they are a source of joy in the family. While many people appreciate time away together as a family, other vacationers detest and can be quickly frustrated with a constant stream of young children. These adults, mostly Millennials and Gen Z, usually seek out locations where the probability of bumping into a family with children is low in order to enjoy a quieter and more peaceful environment. There is, however, an increasing trend where couples with children are also searching for adults-only trips.
It is understandable that couples are looking for this type of holiday requirement. Since early 2020, most of us have been stuck at home as part of the efforts in bringing down the daily infections rate. This means children spend more time at home and time spent together as a family has undoubtedly spiked during this period. Before the pandemic dominated most of our lives, it was the constant hustle that occupied our time. Family time was relegated mostly to the weekends. Work patterns have changed in accordance with the new protocols and the popularisation of working from home. Schools have also adapted with the times and it is a norm for children to attend classes online. With the entire family all staying at home, there is more interaction between members of the household and for the large part, families are happy with this new arrangement.
A year has elapsed since the default arrangement was implemented and family bonds are strengthened. That's great. But being cooped up at home without a "proper break" is starting to have its toll on us. Never mind the cabin fever reaching its zenith, more importantly, it is the presence of children that is the cause of fatigue amongst couples. Don't get us wrong, we are not saying that having children is a bad thing, but rather, time alone is also equally important. We are in a marathon, not a short relay, so getting recharged and feeling restored can help us in the long run as we continue to battle the virus.
Picking up this trend of catering adults-only holidays, a couple of resorts, hotels and cruises have made it a point to ban children under the age of 12. This growing inclination towards this restriction started even before the pandemic. It was common for hotel stays to peak in the months adjacent to key school holiday periods because of the generally low flight fares. Luxury holiday specialist Cox & Kings said in an interview with India's Economic Times that adults-only destinations such as the Thai island of Koh Samui, Vietnam, Malaysia and Singapore are top of the list. Airlines are also jumping on the bandwagon with Japan Airlines allowing passengers to choose seats that are away from young children while Malaysia Airlines is restricting children from going into its upper deck which caters to business passengers. Aside from just airlines, hotels and resorts, cruises have also implemented restrictions on certain areas within their luxury liners where guests have to be above 18 years of age in order to enter. As you might have anticipated, the entertainment in such arrangements has been provided accordingly, from shows with ticklish content to exciting casino games. Websites like AskGamblers.com have all the necessary information to fully prepare you for a night of adult gambling fun. With no kiddies around, you'll be able to go after the big win all night long.
According to ABTA's 2019 holiday habits, its report found that 33% of respondents would be interested in an adults-only cruise while people between 55 and 64 were most inclined to consider this type of voyage. Coupled with the research from Cruise Line International Association done in 2019, it commented that Millennials and Gen Z were more likely to choose cruising than most other age groups, thus more cruises are provided for this demographic.
Adults-only holidays may just be one of the travel trends in a post-Covid world. So, if you are in the midst of planning for a holiday, perhaps you could consider this upcoming travel idea so that you fully recuperate from the madness of the pandemic. We hope to see you on the other side.
---