---
Leaders
Top 10 Asian & Pacific Islander Leaders
Gold House recently released the A100 list for 2021, showcasing the most influential Asians and Pacific Islanders (APIs) across a wide range of categories.
The Asian and Pacific Islander (API) populace is the largest in the world, made up of a variety rich ethinicities and cultures. However, there exists a lack of unified identity and culture of mutual support. Gold House, a non-profit collective of API leaders in various fields is committed to changing this by uniting this global community to promote greater representation of our different cultures as well as societal equity. Every year they release the A100 list in May to celebrate and recognise the most influential APIs in a diverse range of industries. This year, Gold House placed its focus on excellence in achievement and eminence in activism, the latter holding special significance as anti-Asian sentiments and crimes spiked amidst the ongoing pandemic. Here is a look at the 10 honourees in the list who have made the most impact in their respective industries.
Amrita Ahuja (Chief Financial Officer, Square)
Amrita Ahuja joined Square as their Chief Financial Officer (CFO) in January 2019. Prior to that, she was at Activision Blizzard for eight years, holding several titles during her tenure there including CFO of Blizzard Entertainment Inc. and Senior Vice President (VP) of Investor Relations. And before that, Ahuja held roles at Fox Networks Group, Walt Disney Company and Morgan Stanley.
Benny Luo (Founder and CEO, NextShark)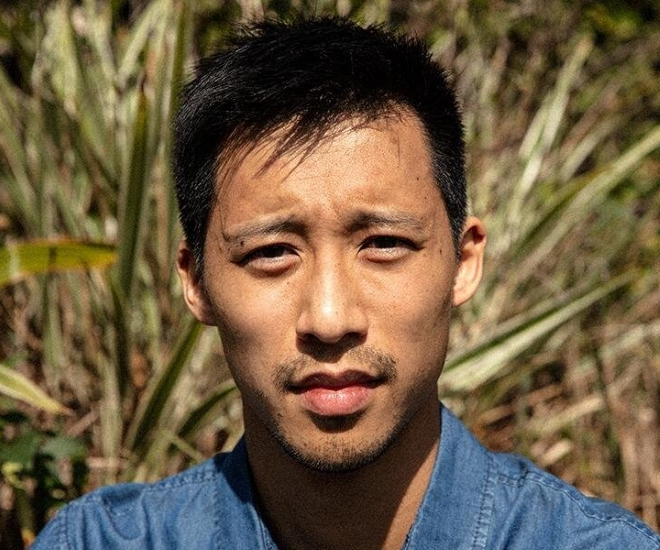 As the founder and CEO of NextShark.com, Benny Luo created the premier news destination specifically for Asian Americans, covering a broad base of topics including business, politics, entertainment, culture and more. NextShark's stories reach up to 15 million people every week on its social media platforms and has been cited by other prominent news outlets such as The New York Times, Forbes, and BBC. Since the start of 2020, it has also been leading the coverage of anti-Asian crimes and violence.
Luo was also an inductee into Forbes' 30 under 30 list in 2018.
CeFaan Kim (Reporter, ABC7NY)
CeFaan Kim is known for his extensive coverage of controversial stories. Kim started his career in journalism in 2003 with NY1 News and has also been a part of News 12 Westchester/Hudson Valley before joining Eyewitness News in 2015. During his 18 years in the industry, he has covered several controversial stories such as the Chelsea Terrorist bombing in September 2016, the 2017 protest at JFK Airport over Trump's travel ban executive order, as well as the poverty of the Asian-American community in New York. CeFaan is a member of the Asian American Journalists Association, serving as its Media Watch Committee's co-chair, and served his country as a former sergeant in the U.S. Army Reserves.
Chloé Zhao (Director, Writer and Producer)
Originally from Beijing, Zhao moved to the U.S. to finish her studies, obtaining a degree in film production from New York University Tisch School of the Arts. She directed a number of independent feature films since 2015 such as Songs My Brothers Taught Me and The Rider. Zhao made history at the 93rd Academy Awards in 2021, when she was awarded Best Director for her film, Nomadland. This made her the first woman of colour, first Chinese woman and the second woman to be accorded this award. Nomadland has won 34 awards for directing, 13 for screenplay and 9 for editing, which made Zhao the most awarded person in a single awards season.
Dion Lim (Anchor and Reporter, ABC7 KGO-TV)
An Emmy Award-winning anchor and reporter at ABC7 KGO-TV, Dion Lim was the first Asian American woman to helm a weekday newscast in three major markets, which she writes about in her book, Make Your Moment: The Savvy Woman's Communication Playbook to Getting The Success You Want. She is passionately committed to giving people of colour a voice, blazing the trail in covering the hate-fuelled assaults on Asian Americans in the Bay Area. Lim has also been awarded by the San Francisco Board of Supervisors for he works, reporting on the discrimination and xenophobia towards the Asian American and Black communities. Through her work, Lim advocates for greater representation through better communication.
Eric S. Yuan (Founder and CEO, Zoom)
Eric Yuan founded Zoom in 2011, aiming to bring people together in a smooth video environment. His sound leadership made Zoom into one of the highest-performing tech IPOs of 2019 as many embraced the new normal of working from home. Before founding Zoom, Yuan was the corporate VP of engineering at Cisco and one of the founding engineers and VP of engineering at Webex.
Yuan has a list of awards and accolades under his belt, being named one of the Most Powerful People in Enterprise Tech by Business Insider, #1 CEO of a large U.S. company by Glassdoor, and many others besides.
Kamala Harris (Vice President of the United States of America)
Kamala Harris made waves alongside President Joe Biden during the 2020 presidential elections. She is the first woman, Black America, and South Asian American to be elected as Vice President, as well as the highest-ranked female official in US history. Prior to entering office, she was elected District Attorney of San Francisco and then Attorney General of California. Vice President Harris was sworn into the US Senate in 2017 and served as a member of the Senate Homeland Security and Governmental Affairs Committee, Senate Select Committee on Intelligence and the Senate Committee on Environment and Public Works.
Kimmy Yam (Reporter, NBC Asian America)
Kimmy Yam is best known for her work reporting on policy and legislation, and her in-depth features on complex issues affecting the Asian American community, winning her numerous awards. She started HuffPost's Asian Voices section in 2016, launching one of two mainstream media verticals focusing on the AAPI community. As a reporter for NBC's Asian American section, Yam is committed to elevate the community which she feels is mostly forgotten by most media outlets.
Naomi Osaka (Tennis Champion)
Naomi Osaka is the first Asian player to hold the No.1 rank in singles and the first Japanese player to win a Grand Slam. These accolades and her off-court activism have made her one of the biggest names in sports worldwide. Since entering the WTA professional circuit in 2013, Osaka has won 4 Grand Slams, making her the third player to do so fater Monica Seles and Roger Federer.
Osaka is well known for her activism on and off the court, highlighting victims of police brutality and increasing awareness of social inequality. In addition to her long list of accolades, she is also lover of fashion and appeared at New York Fashion week in 2020. In 2021 Louis Vuitton announced that she would be a global ambassador for the fashion house. Osaka has also been a brand ambassador for TAG Heuer since January 2021.
Padma Lakshmi (Author, Host, and Executive Producer)
Already well-known in the culinary world as an Emmy-nominated food producer, host and best-selling author, Padma Lakshmi made her name in the industry when she hosted Padma's Passport, and Planet Food. Since then, she has had a hand in creating numerous food programs such as the critically acclaimed Taste the Nation and the Emmy-nominated Top Chef, as well as writing several award-winning books. Apart from her culinary pursuits, Lakshmi is also co-founder of the Endometriosis Foundation of America (EFA) and an American Civil Liberties Union (ACLU) Artist Ambassador for the United Nations Development Program (UNDP).
For the full A100 list, headover to Gold House's website.
---