---
Lifestyle / Gadgets
PXG GEN4 Golf Clubs: Personalised Innovation
PXG unveiled a bag of their new GEN4 clubs, all of which features their new Precision Weighting System for a customisable golfing experience.
While customised head configuration is by no means an unusual practice for professional golfers, players at the consumer level have always been playing standardised clubs with the same head mass. While that isn't necessarily a bad thing given standard clubs are configured to a specifications that will work for most players, having clubs customised for optimal performance based on the way you play, elicits a certain kind of joy and exhilaration that grows with each swing. PXG has brought that experience to consumers with their new GEN4 clubs.
A Custom Fit
The GEN4 clubs feature a slew of innovative design choices which aim to improve performance across the board. First off, the most distinctive feature of PXGs new line-up is the black tungsten weight on the back of the club's head. This is the new Precision Weighting System which allows the weight configuration of the club to be adjusted depending on each player's strengths and playing style.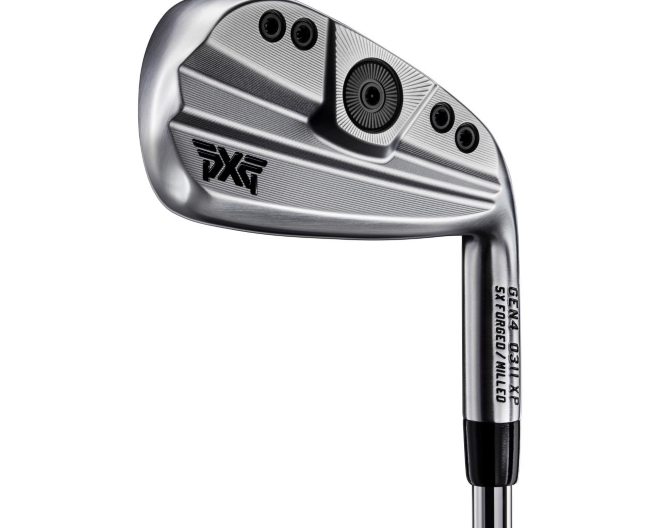 Sales of the new clubs will now include a fitting process to customise the head mass and deliver optimal results. Customers will be able to try different configurations under the guidance of a PXG fitter before having their clubs customised to suit their unique specifications. Given how every player differs in terms of stature, physical strength, swing speed and so on, having a customised club at the consumer level is a game changer, allowing for better performance and less fatigue.
According to PXG's Chief Product Officer, Brad Schweigert "what is clear is that there isn't one-size-fits-all," some people benefit from going heavier; some benefit from going lighter." Schweigert revealed that a heavier weight benefitted him while PXG's senior designer, Mike Nicolette, a former PGA Tour player, preferred a lighter one on account of his age and decreased strength.
Once fitted, the weights are secured and locked in place with a tamperproof screw head to prevent golfers from fumbling up their clubs. Should the need arise again, the clubs can only be adjusted by qualified PXG fitters.
Innovative Construction
Constantly striving to push the edges of golfing performance, PXG worked with an external thermal plastics R&D firm to develop the DualCOR system used on their 2020 GEN3 Irons. However, PXG felt that there was room for improvement and so continued their research and experimentation. Their efforts paid off with the creation of a new proprietary material dubbed XCOR which is used in the new 0311 GEN4 Irons. The phenomenally soft XCOR works with the Irons' thin face and enables greater transfer of energy, resulting in higher ball speeds and higher Coefficient of Restitution (COR). In addition, XCOR allows for simpler manufacturing processes compared to the old DualCOR system as it is fully injectable.
The rest of the clubs (0811 Drivers, 0341 Fairways and 0317 Hybrids) presents a cutting-edge design utilising muscleback Hybrid Crown Construction with Aluminium Vapour (AV) technology. The new design enhances the clubs' structural durability significantly and makes the carbon fibre stiffer and more stable, allowing for greater ball speeds, spring and distance.
Moreover, Honeycomb TPE Insert in the sole serves to dampen vibrations, giving each club an amazing feel when swung, and a sweet sound as it strikes the ball.
The new GEN4 clubs from PXG are masterful blend of innovative materials technology and practical engineering. Each are offered in a range of different iterations for players with varying handicaps. PXG is also offering its GEN4 clubs as part of a bag along with older GEN3 putter, hat and milled wedges to make up a complete golfing set. The package is now available for presale at US$5000 from PXG's website.
---