---
Culture
The World's Largest Purple-Pink Diamond Fetched $26.6M in Geneva
Sotheby's makes history in Geneva with the sale of an extremely rare 14.8 carat Russian diamond.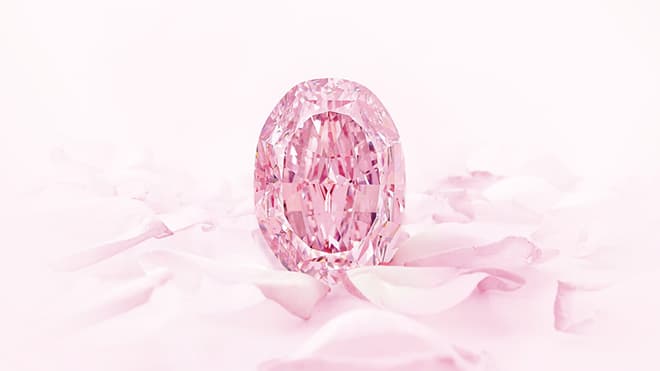 An auction in Geneva on Wednesday, 11th November 2020, made history for the sale of an ultra-rare purple-pink diamond. The event hosted by Sotheby's, showcased the extremely recherché 14.8 carat Russian diamond, known as "The Spirit of the Rose". Unlike 99% of pink diamonds which are under 10 carats, this stone is one of three in an original collection by Russian mining company, Alrosa.
The World's Largest Purple-Pink Diamond Fetched $26.6M in Geneva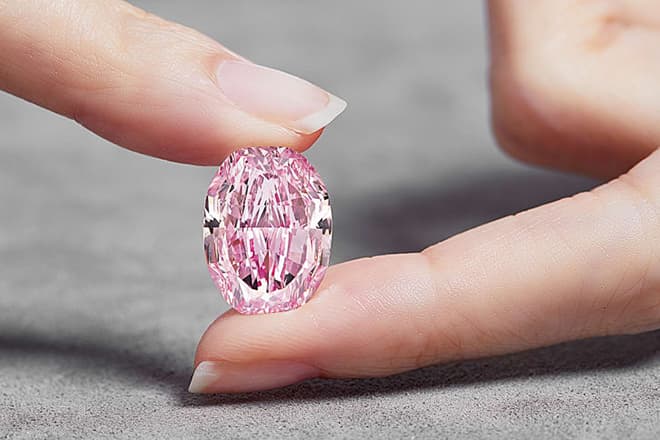 Taking its name from the 1911 Russian ballet "Le Spectre de la rose," this precious jewel was cut from an even larger rough rock unearthed in 2017, and even displayed in Hong Kong, Singapore and Taipei before its sale. According to the chairman of Sotheby's jewellery division, Gary Schuler, the diamond's rarity is a result of its size and colour, which had been graded as "Fancy Vivid Purple-Pink." In a measure of its clarity, this stone is classified as "internally flawless," while belonging to a rare subgroup of diamonds that contain little to no nitrogen.
Despite earning a title as the most expensive purple-pink stone ever to sell at auction, the final price tag proved significantly lower than Sotheby's estimates. Expecting to fetch up to $38 million, one lucky buyer went home with the world's most valuable pink diamond for a mere $26.6 million.
---