---
Culture / Events
Valentino prepping online fashion museum
A virtual Valentino museum will launch December 5, providing an insight into the world of the Italian fashion house. Created by Valentino Garavani, who retired from his eponymous fashion house in 2008, and business partner Giancarlo Giammetti, the online museum will focus on 50 years of the fashion house. Thanks to 3D technology, The Valentino […]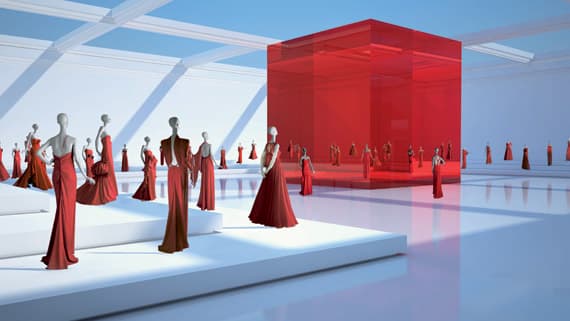 A virtual Valentino museum will launch December 5, providing an insight into the world of the Italian fashion house.
Created by Valentino Garavani, who retired from his eponymous fashion house in 2008, and business partner Giancarlo Giammetti, the online museum will focus on 50 years of the fashion house.
Thanks to 3D technology, The Valentino Garavani Virtual Museum will give users the sensation of attending a real museum, featuring more than 300 dresses worn by Hollywood stars of past and present such as Julia Roberts and Sophia Loren.

Outfits will be accompanied by anecdotes, red carpet images and illustrations, as well as advertising campaigns and editorials.
The scope for such a vast collection attracted Giammetti to an online venture; WWD reports that if the museum was real it would cover over 107,500 square feet.
Meanwhile, Valentino is proud of the site's accessibility.
"I am happy that thousands of students, young designers and fashion people will be able to see and study my work in every aspect of it, and in a manner easy and accessible for the younger generations," he told the publication.
Previews of the site are being released via Facebook, Twitter and YouTube, allowing the public to comment on the launch and see contents of the museum.
On December 5 Valentino and Giammetti will fully unveil the museum online, with a press conference being live steamed on You Tube.
---