---
Culture / Events
TAG Heuer Embraces Coachella
The luxury watch brand becomes the official watch for Coachella Music Festival.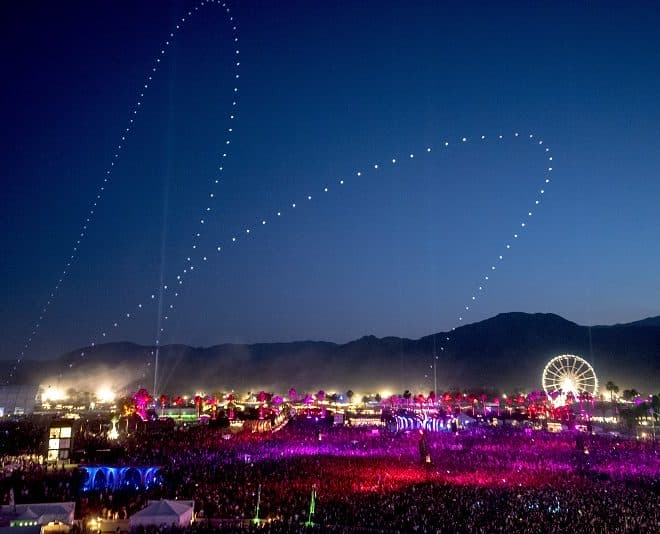 If you've ever been there, you won't soon forget the majestic live performances at Coachella. Even if you weren't at the site directly and just saw it through a videostream, the atmosphere, uproar, and, most importantly, the music, is all there to incite palpable emotion. So if you know what it is, you'll wonder what in the world a brand like TAG Heuer is doing here but we'll get to that in due course!
Ever since Woodstock was documented back in 1969, music festivals have always held so much excitement as cultural phenomena. Even luxury brands are starting to move in on this, such as TAG Heuer who announced itself as the official watch for the event.
The big stars have always found their way to push the spectacle of their own performance. You had Kanye West with his massive ego-stroking mural, coming in from the skies on a crane. You had the Tupac hologram. You had Arcade Fire dropping light-enhanced beach balls on the crowd. You had Daft Punk's LED pyramid. TAG Heuer intends to capitalize on all that buzz by setting up a branded tent in the VIP area, featuring various amenities such as a photo booth for social media content, and a display for their latest innovation – the Connected Watch. TAG Heuer will also unveil the mechanical version of the Connected Watch by introducing the Special Edition Carrera, which features an automatic Calibre 5 movement and will be exclusive to Connected Watch owners.
"TAG Heuer is known in the US as a luxury sport brand, a perception which honors our heritage and mastery of the chronograph movement, however, we also want to distinguish ourselves in other spheres of life to reach different audiences" said Jean-Claude Biver, the CEO of TAG Heuer and President of the LVMH Group's Watches Division. Smart move, especially with an event like Coachella and, honestly, one we halfway expected from a visionary like Biver. You might recall that he brought Hublot into soccer and later, American football, something no one expected.
For this year's lineup, the huge names will be rock legends Guns N' Roses, famous DJ-singer Calvin Harris, and Indie Dance-Punk gods LCD Soundsystem. For the whole stretch of April 15-17 and 22-24, huge things will be going on in California.
---