---
Culture / Events
The 50th 2010 International Boat Show in Genoa
The Italian city of Genoa is putting the finishing touches to a massive display of history, art and culture as it prepares for the start of the 50th Genoa International Boat Show October 2. 300,000 visitors are expected to converge on the northern Italian port city, which is putting as much effort into welcoming guests […]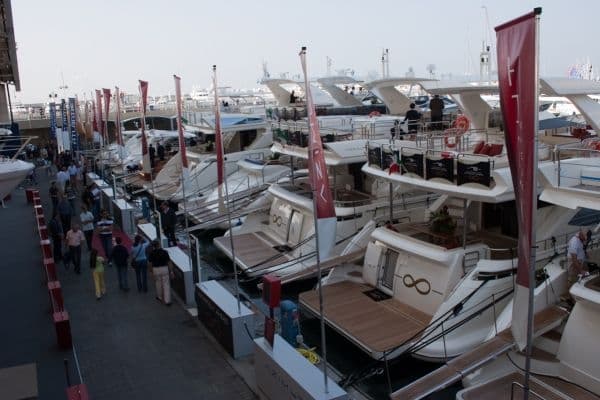 The Italian city of Genoa is putting the finishing touches to a massive display of history, art and culture as it prepares for the start of the 50th Genoa International Boat Show October 2.
300,000 visitors are expected to converge on the northern Italian port city, which is putting as much effort into welcoming guests on land as it is at sea.
The event is expected to showcase 2,300 boats, 500 of them in the water which will be accessible using nine kilometers of pathways constructed over the sea.
The show, which is one of the largest of the year, is expected to host the debuts of over 500 new craft, with 36 percent of exhibitors from overseas.

On land, the city of Genoa has organized an impressive selection of events designed to appeal to visitors who aren't so keen to get their feet wet.
The Museo Luzzati is hosting a special exhibitions of the works of Flavio Constantini, and new exhibits have also been installed at the La città dei bambini e dei ragazzi (The City of Children and Teenagers) and the Acquario di Genova.
The Museo del Risorgimento will also be opening its installation of Il bacio di (The Kiss by) Francesco Hayez to coincide with the start of the show.
In Genoa's Palazzo Ducale cultural center, several events with a Mediterranean theme have been organized, including Mediterranea – Voci tra le sponde (Mediterranea – voices between the seashores), a meeting of writers, sociologists and philosophers and Meditazioni Mediterraneo, a multimedia and interactive journey exploring the different cultures of the Mediterranean Basin.
The Genoa International Boat Show runs October 2 – 10 in Genoa, Italy. Tickets are €15, concessions are €12 and children under the age of 6 go free.
Source: AFPrelaxnews
---