---
Culture / Celebrities
Roberto Cavalli tour costumes for Katy Perry
Katy Perry will wear Italian designer Roberto Cavalli for her upcoming "Prismatic World Tour" which starts on May 7th.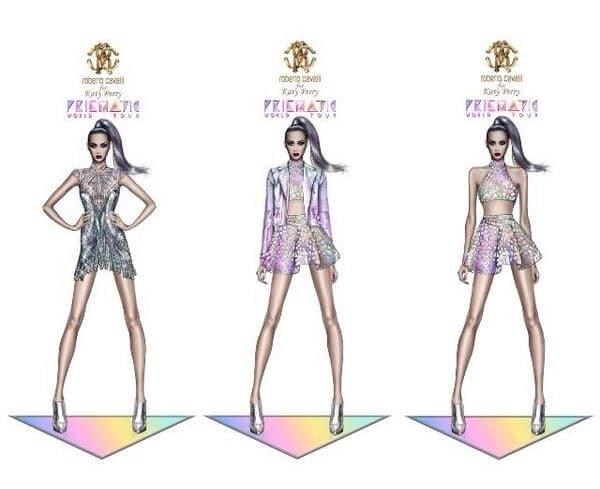 Roberto Cavalli has created two special looks for Katy Perry's Prismatic World Tour which kicks off this week.
The 'Kaleidoscope Brodè' dress is embroidered with prism crystals, sequins and iridescent micro baguettes. The holographic mirror effect is created by a tulle plastron and patchwork leather motifs to create 3D reflections.
The second look, a 'Crocodile Scarab' silhouette features a pleated skirt and a micro top in mirrored multicolor leather.
There's a crocodile graphic on a multilayer light mousseline silk lamé, covered with a thin layer of silver powder for added shine, and a printed leather biker jacket is worn over the top with a holographic reptile motif.
The Prismatic tour begins this Wednesday (May 7) in Belfast, Northern Ireland. Perry will also wear an haute couture gown by Valentino, which she revealed via Instagram last week.
---