---
Culture / Celebrities
Paris Hilton's sunglasses collection
Paris Hilton has launched her own sunglass collection. "Paris has an amazing eye for sunglass style and design. Her focus on her own personal fashion, combined with an unmatched marketing ability, is the key to why she is so successful and her products are sought after worldwide. Together, we are a powerful team and our […]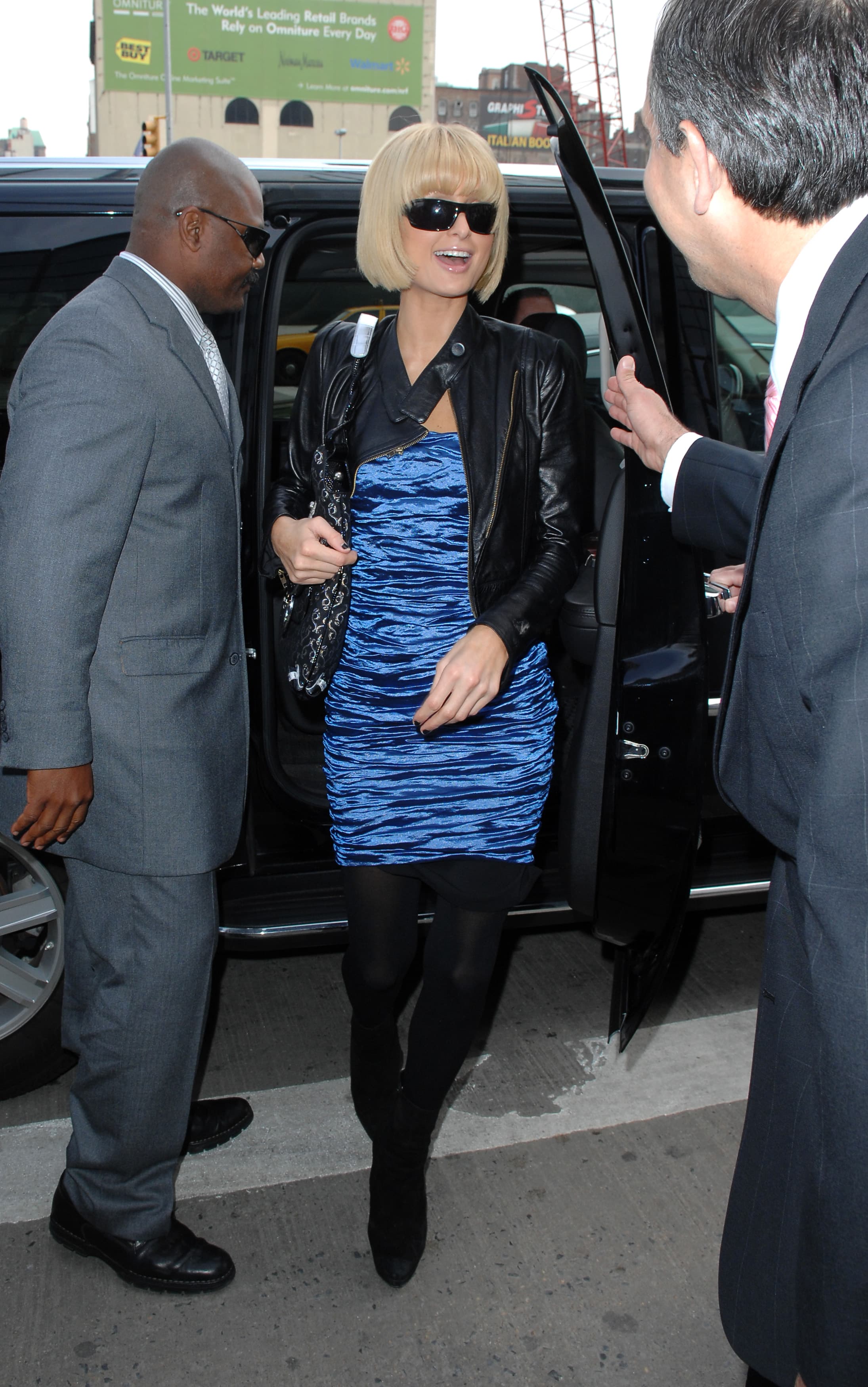 Paris Hilton has launched her own sunglass collection.
"Paris has an amazing eye for sunglass style and design. Her focus on her own personal fashion, combined with an unmatched marketing ability, is the key to why she is so successful and her products are sought after worldwide.
Together, we are a powerful team and our intent is to make a lasting statement in the retail and optical industry internationally" said Jimmy Jongebloed, the President and CEO of GEI, the company Hilton had teamed up to create the line with.


Paris was wearing a stunning red dress and sparkly jewels when posing to promote her sunglass collection by Gripping Eyewear at Vision Expo East 2009 in New York City on 27 March.
Besides, she was spotted wearing a short blue mini-dress.
Paris wrote in her blog: "It's no secret that I adore sunglasses, and I am excited to finally have a collection of my own.
We all want options on what to wear given our own personal style, so introducing sunglasses that give people stylish choices and unique features is really important to me.
Everyone's taste is different, but I'm convinced that anyone can enhance their look with the right sunglasses. It's all about fashion and having fun with your look."
The collection will be available at select stores this fall.
She'd designed not only the sunglass range but also the accompanying line of accessories, as patented lens wraps or sunglass stands and visor clips.
---