---
Culture / Auctions
Japanese Castle Love Hotel For Sale
A Japanese Castle, which was operated as a "love hotel," in Matsuyama city, Ehime prefecture, Japan, has been placed up for sale on Yahoo Japan's auction site. Opening bid is 145 million yen (around $1.5 million), although it is expected to sell for considerably more. Included in the auction are the 30-room castle, several other […]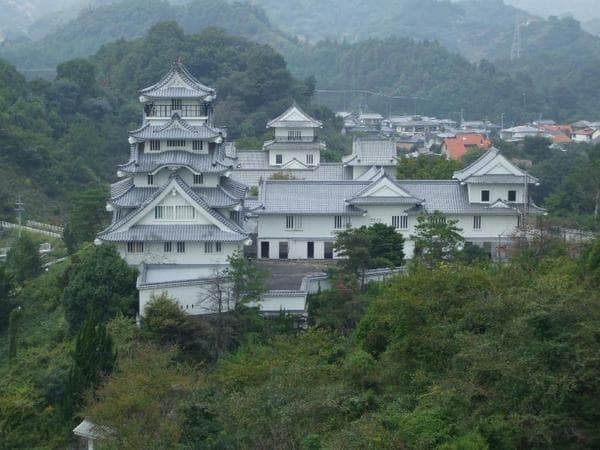 A Japanese Castle, which was operated as a "love hotel," in Matsuyama city, Ehime prefecture, Japan, has been placed up for sale on Yahoo Japan's auction site.
Opening bid is 145 million yen (around $1.5 million), although it is expected to sell for considerably more.
Included in the auction are the 30-room castle, several other buildings and 15,000 square meters of land: beautiful green forest all around you and a hot spring nearby.


The castle was seized by local authorities part way through a renovation around five years ago for non-payment of taxes. Bidding started last week and goes through the 26th.
(Wikipedia defines "Love Hotel" as type of short-stay hotel found in Japan operated primarily for the purpose of allowing couples privacy to have sexual intercourse)
---