---
Culture / Art Republik
Warhol portraits of Charles and Diana go on sale
Two matching portraits of princess Diana and Prince Charles by pop art icon Andy Warhol have gone on display for the first time since 1982, ahead of being sold. The paintings show Charles in naval attire against a blue background. His first wife Diana wears a formal dress and is pictured against a pink background. […]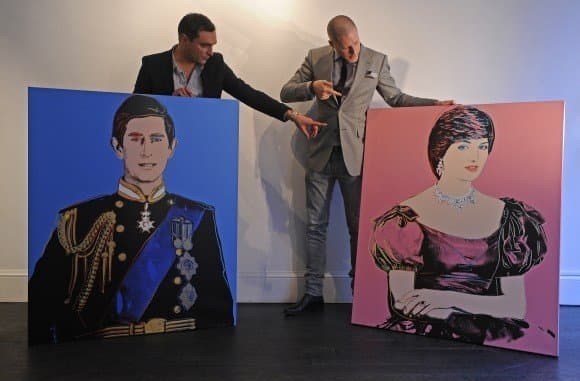 Two matching portraits of princess Diana and Prince Charles by pop art icon Andy Warhol have gone on display for the first time since 1982, ahead of being sold.
The paintings show Charles in naval attire against a blue background. His first wife Diana wears a formal dress and is pictured against a pink background.
They were made using synthetic polymer and silkscreen ink on canvas and marked the couple's wedding in 1981.

They were sold to a private collector that year and have not gone on public sale since then. The set is now on the market for two million pounds, the Opera Gallery said.
Warhol, who died in 1987 due to complications following an operation, is regarded as one of the 20th century's greatest artists.
Some of his most famous images include brightly coloured prints of soup cans and of high-profile figures such as Chinese leader Mao Zedong and Marilyn Monroe.
Jean-David Malat, of the Opera Gallery where the paintings are being shown, told AFP: "Warhol is an artist with whom you never lose money."
---