---
Culture / Art Republik
$49 million Matisse sets new record
A large bronze sculpture of a woman's back by Henri Matisse sold Wednesday for nearly 49 million dollars, setting a new record for the French impressionist. Measuring 74.5 inches (189.2 cm), "Nu de dos" was the star of the auction at Christie's in New York. It went under the hammer just a day after rival […]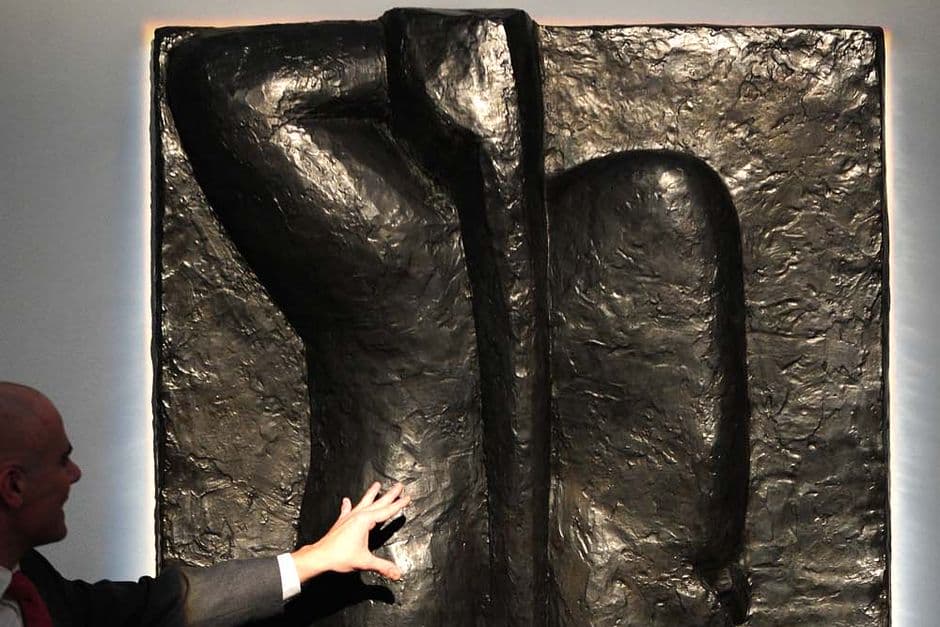 A large bronze sculpture of a woman's back by Henri Matisse sold Wednesday for nearly 49 million dollars, setting a new record for the French impressionist.
Measuring 74.5 inches (189.2 cm), "Nu de dos" was the star of the auction at Christie's in New York.
It went under the hammer just a day after rival Sotheby's auctioned an Amedeo Modigliani painting for a record 69 million dollars.
"Nu de dos, 4 etat (Back IV)," had been estimated to sell for between 25 and 35 million dollars, before a bidding war sent the price spiraling to 48,802,500 dollars.

A record was also set at Christie's for Juan Gris, whose cubist oil on canvas painting, "Violon et guitare," sold for 28.6 million dollars. The painting had been estimated to sell for between 18 and 25 million dollars.
The stunning Matisse sale injected high energy into an often muted auction, where the 231 million dollars total haul came in at the lower end of the pre-auction estimate of 198.3 to 286.6 million dollars.
Aside from Matisse, Gris and a few other standouts, there were a number of disappointments for Christie's.
Two paintings by Picasso, another by Pierre-Auguste Renoir, one by Edgar Degas and an Auguste Rodin sculpture were among the works that failed to sell.
Many other lots were sold at below their pre-auction low estimates or at barely within the estimates, while those exceeding expectations were comparatively rare.
On Tuesday, Sotheby's saw an even bigger hit when Modigliani's circa 1917 canvas, titled "Nu assis sur un divan (La Belle Romaine)," catapulted beyond a pre-sale estimate in the region of 40 million dollars.
Another highlight of Tuesday's auction was 24.7 million dollars for Claude Monet's "Le Bassin aux Nympheas," part of his iconic water lilies series.
Both Christie's and Sotheby's had predicted a surge in demand ahead of this year's autumn auctions, with the art market emerging from a slump triggered by the global financial crisis.
After this week's impressionist and modern sales, attention shifts next week to contemporary art, starting with Sotheby's on November 9.
A Mark Rothko abstract painting absent from the market for four decades could lead the sale, with an estimate of 20 to 30 million dollars.
On November 10, Christie's will feature what it hopes will be 240 million dollars worth of sales led by Andy Warhol, Roy Lichtenstein, Jeff Koons, Gerhard Richter and Rothko.
Source: AFPrelaxnews
---