---
Culture / Art Republik
Iwan Suastika's Reflection In Period Is A Springboard For New Experiences
Through a mix of the present and imagination, Iwan Suastika showcases identity and dreams and how his canvas acts as an artistic mirror reflection of all existence.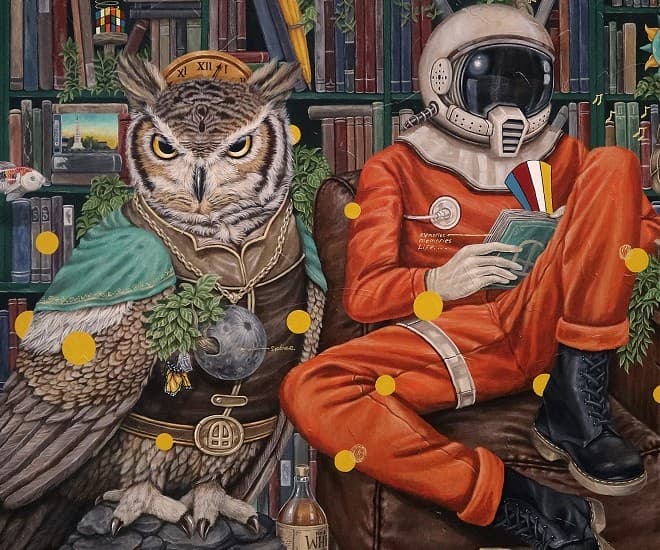 Kiniko Art Room has launched Reflection in Period, the highly anticipated solo exhibition by renowned Indonesian artist Iwan Suastika.
In this series, Iwan conveys and gives form to the complex and weighted sense of being, while providing a lens into the exploration of new experiences. This exhibition shows how the artist's artwork acts as a springboard into new experiences as well as a bridge for introspective reflection.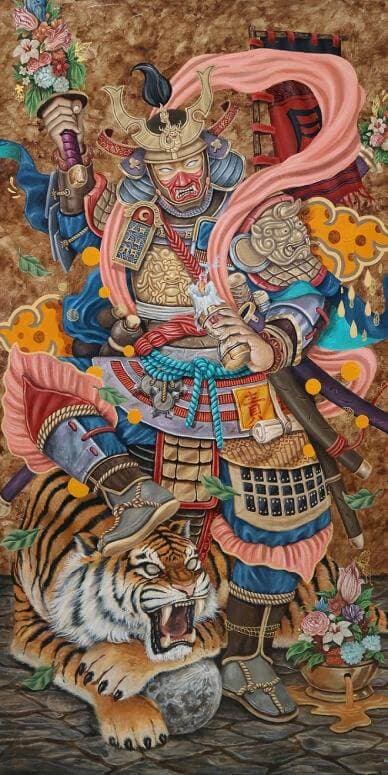 Viewers will also experience the vibrance and uniqueness in each of Iwan's artwork in this exhibition. The artist admits that he puts his personal attachments into each of his paintings, expressing various emotions and experiences. Iwan incorporates idioms, symbols and metaphors into his paintings — important devices for him to channel the uncanny around the characters in his works.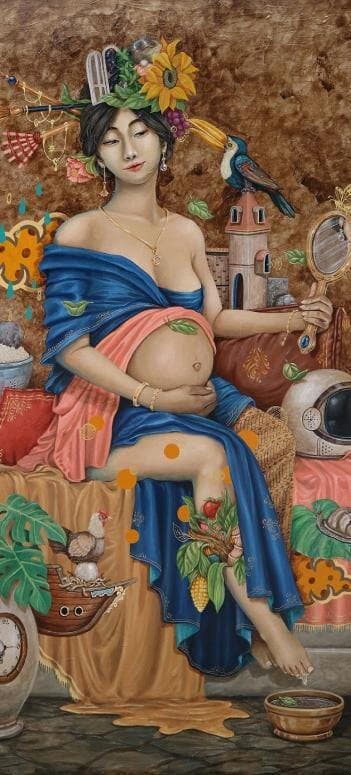 In Reflection in Period, Iwan's artworks aim to embody his milestones that are current yet familiar to the upcoming possibilities that have yet to arise.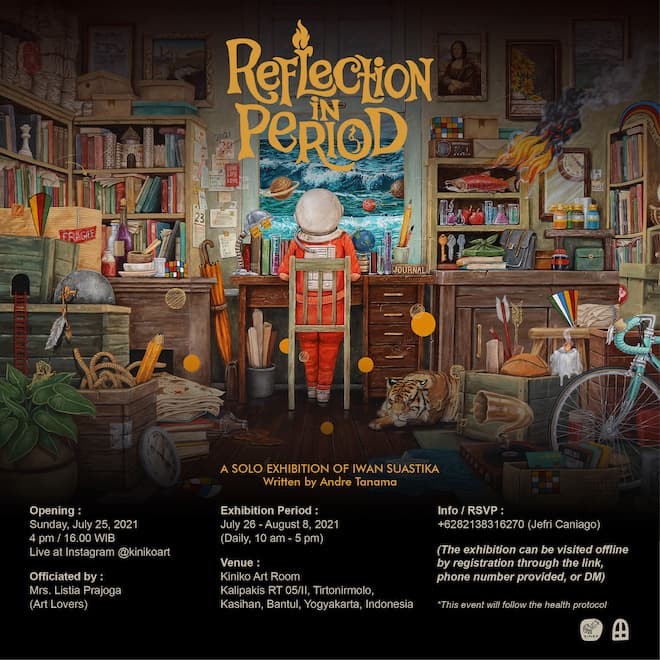 The exhibition will be held on July 25 – August 8, 2021 in Yogyakarta, Indonesia. It is open to the public.
Contact info:
Iwan Suastika is contactable via Instagram and iwansuastika@gmail.com.
Kiniko which provides Iwan Suastika a platform for his solo exhibition, is contactable via Instagram and kinikoart@gmail.com.
---