---
Culture / Art Republik
Eduardo Kobra Creates Neil Armstrong Mural
The mural will be the largest ever pained in downtown Cincinnati and the piece will be created by the renowned Brazilian street artist in August, 2016.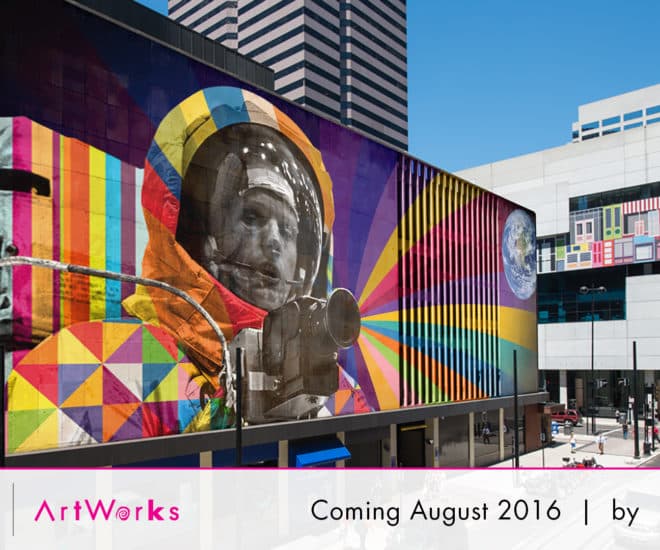 One day, astronaut Neil Armstrong will get a monument in his honor on the Moon but for now, his legacy will be on larger-than-life display in Cincinnati thanks to an Eduardo Kobra mural. The US city is remembering its most famous former resident with a 7,632 square feet piece of outdoor art.
The mural will be the largest ever pained in downtown Cincinnati and the piece, created by renowned Brazilian street artist Eduardo Kobra will take 12 days to paint later this summer.
Though born in Wapakoneta and briefly being able to claim the Moon as his residence, once Armstrong retired from NASA in 1971 he moved to Cincinnati where we was a professor of aerospace at the university. Furthermore, he was living in Cincinnati when he passed away in 2012.
The project is one of many organized and orchestrated by ArtWorks, an organization that helps people understand the transformative effects of art and creativity through volunteering, apprenticeships and professional training.
"We are thrilled to have an international artist of Kobra's stature create this mural in the very heart of downtown Cincinnati," said ArtWorks' CEO and Artistic Director Tamara Harkavy. "In depicting Neil Armstrong so vividly at that amazing moment in time when innovation, creativity, and a pioneering spirit put men on the moon, Kobra has created a masterwork that is genuinely inspirational. We can't wait for him and the teen apprentices to get started making magic!"
The mural will be officially unveiled on August 21, but before it is, on Friday, Kobra revealed a first official conceptual render.
---