---
Culture / Art Republik
Art Basel HK: From 20th Century to Contemporary
The most important art fair in Asia kicks off March 24 in Hong Kong. We catch the action on the ground with our friends from Art Republik.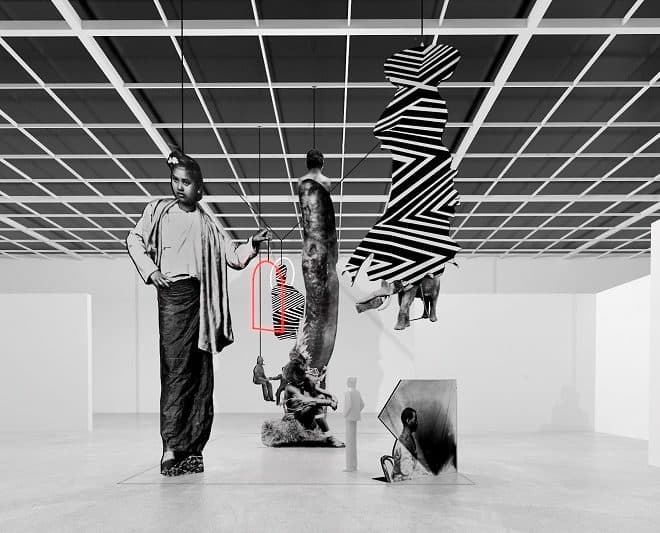 The 4th annual Art Basel Hong Kong art show takes off on March 24 to March 26 2016 with 239 galleries from 35 countries putting up significant pieces. More than 50% of the exhibitors are from Asia and the Asia Pacific region. It will take place at the Hong Kong Convention and Exhibition Centre (HKCEC)
For this year, the fair will showcase early 20th century and contemporary pieces in a series of sections each dealing with a different type of art. 'Galleries' will host leading Modern and Contemporary art galleries from around the world. 'Insights' has works developed specially for the show. 'Discoveries' provides a global platform for emerging contemporary artists around the world. 'Encounters' was curated by the Executive Director of Artspace in Sydney and features works that can be interacted with or allows for visitor participation. Also included are sections for films and magazines.
Some of the highlights are as follows:
In 'Galleries', Munich's Galerie Thomas will have works by renowned 20th Century expressionist painters Marc Chagall and Paul Klee.
Pieces from Joan Miro and the evocatively dark Francis Bacon will be shown by New York's Galerie Lelong.
Hauser & Wirth (Zurich, London, Somerset, New York, Los Angeles) will spotlight four major artist estates: Louise Bourgeois (1911-2010, France), Alexander Calder (1898-1976, U.S.), Philip Guston (1913-1980, Canada) and David Smith (1906-1965), in a display themed on spiders.
For 'Insights', eight large photographic works by Australian Michael Cook will be presented by This Is No Fantasy and Dianne Tanzer gallery (Melbourne). This panoramic narrative will reflect on colonial histories and draw from the artist's Aboriginal heritage.
Also on display are sculptures by Chinese artists Guan Xiao and Yu Honglei, both represented by Antenna Space in Shanghai.
Ink Gallery in Beijing will be presenting experimental ink work by Chinese artist Li Huasheng.
Pi Artworks in Istanbul and London will display new sculptures (accompanied by video and audio work) by Bangladeshi artist Tayeba Begum Lipi, looking towards her childhood.
In 'Discoveries', Ink drawings by Pakistani artist Waqas Khan are presented by Sabrina Amrani of Madrid.
Sydney's Darren Knight Gallery will have an installation piece of 13 works on paper and 1 video work by Jess Johnson of New Zealand.
Workplace Gallery in London has a sculptural installation by American Joel Kyack exploring conflicts and parallels between intense consumerism, cultural conditions and the historical conditions of Hong Kong.
'Encounters' will feature 16 artworks by artists from 12 countries. Including works by Brook Andrew, Isa Genzken, Arik Levy, Richard Maloy and Zhang Ding.
For more information on Art Basel in Hong Kong or to purchase tickets visit: https://www.artbasel.com/hong-kong
Images courtesy of Art Basel Hong Kong
---