---
Cars / Cars and Bikes
Paul Walker's "The Fast & The Furious" 1994 Toyota Supra Sold
Just as we welcome the screening of the latest Fast & Furious movie, we look back at one of the most iconic vehicles and the trend of buying classic cars.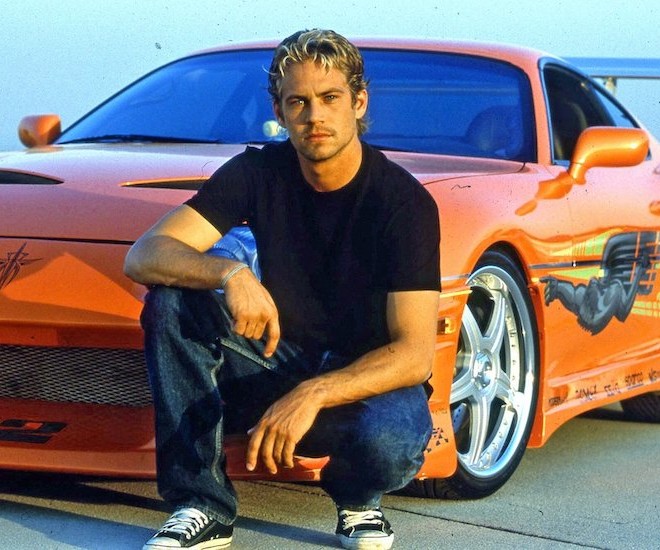 Remember that bright orange 1994 Toyota Supra from the Fast & Furious movie series that Paul Walker drove? The car now has a new owner after it went under the hammer for a record-breaking US$550,000 via the Barrett-Jackson market place in the US.
The famous "10-second car", finished in Candy Orange pearl paint from Lamborghini Diablo, also has 'Nuclear Gladiator' decals on both sides. Also seen on the vehicle are the Bomex front bumper and side skirts, the TRD-style bonnet, APR rear wing and 19-inch Racing Hart M5 wheels from Dazz Motorsport.
Built by Eddit Paul at The Shark Shop in El Segundo, California, the beaute sources its power from the renowned 2JZ-GTE 3.0 litre turbocharged inline-six engine — power is sent to the rear wheels through a 4-speed automatic transmission.
Moving into the interior of the vehicle, which has been featured numerous times in the movie series, is mostly black and kept to what it was previously.
Looking at the broader picture, the market for classic or collectible cars has been on the rise especially during this pandemic period. And fuelling this unusual observation is the proliferation of online platforms from auction houses and startups, which has provided a seamless experience of buying from the comfort of their homes. As most of us are now telecommuting, collectors in particular, found more time to pursue their vehicular interests and some even chose to quarantine themselves with their beloved classic car.
According to Car & Classic, specialist dealers of classic cars, vehicles from the 1980s and 1990s are seeing an uptick of buyers as these are the ones "they either lusted after as a kid with the bedroom poster scenario, or had as a young professional and want to cherish again". Then, it came as no surprise that the 1994 Toyota Supra managed to garner a whopping sum.
Also seen accompanying the sales of classic cars are the services related to restoring, enthusiasts are taking the time to give their cherished marque a facelift or have it remodelled into an electric vehicle. The appetite for luxurious cars doesn't seem to cease even as economic sentiments now are not the best and perhaps one reason for that is the viewing of these "assets" as an alternative form of investment just like classic watches where, "People held on to cars until they were ready to sell," says McKeel Hagerty of Hagerty, a firm that insures collector cars and speciality vehicles.
---