---
Cars / Cars and Bikes
Can Classic Cars Be Daily Drivers?
Should you give in to temptation and be the owner of the coolest daily drive on the road, or should you save it for special occasions?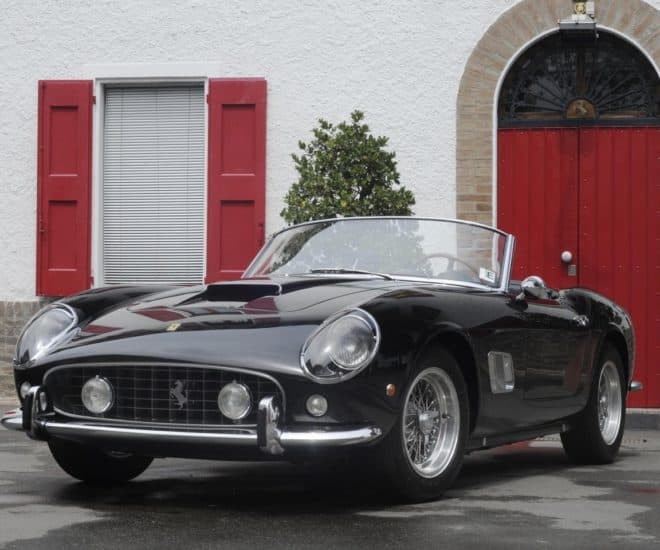 Whether it's something as formidable as a 1960s Ferrari or something as fun as an original Fiat 500, jumping behind the wheel of a classic car can turn any journey into a special event, even the daily commute. But should you give in to temptation and be the owner of the coolest daily drive on the road, or should you leave it in storage for anything other than special occasions?
For James Cottingham, acquisitions director for Ferrari specialists DK Engineering, the answer is simple, resist the temptation at all costs.
"If money were no object and you really had no care in the world, there wouldn't be anything stopping you from using a classic Ferrari as a daily driver," he says.
And his response isn't simply born out of the fact that his company maintains and stores some of the most valuable 1950s and 1960s cars ever made.
"There are certain Ferraris that are more suited than others to regular use but classic cars are meant to be enjoyable," he explains "And if you were to use one every day you would soon lose the enjoyment."
The overwhelming majority of cars, not just those from Maranello, built between 1950 and 1980 were built in a period where reliability was a dream, not a reality and where construction techniques meant that vehicles were prone to rust and rot.
"All of the cavities and exposed metal under older cars is what killed them" says Jaguar's Tony O'Keeffe. "They allowed salt from the road and water to get inside and stay inside, meaning that they corrode from the inside out."
Even those owners knowing that they might have a future classic on their hands too often made the mistake of taking a car out, getting it wet then parking it up and leaving it for weeks before taking it out again, but in the process allowing rust to start forming.
California or bust?
This corrosion issue is why California has become one of the world's most popular hunting grounds for European classic cars of the 50s, 60s and 70s. That regular sun might bleach paint but it also ensures that even classic English sportscars and Lancias remain rust-free.
But for those that still like the idea of having something a little bit different and a little bit fun as their runaround, you can go German. Over 70% of all cars ever built by Porsche are still on the road and often in daily use.
Or for those with a smaller budget, O'Keeffe suggests looking to the late 80s and 90s. For instance the first Jaguar XJ sedans (the X300 series), built under Ford's watchful eye from 1994-97, are reliable, comfortable, have great leather and walnut trim and can cope with inclement conditions and they won't break the bank with good examples costing as little as $1,000.
But as for undertaking the daily commute in a Ferrari 250GT California Spider or a Series I E-Type Jaguar? "If there's salt on the road, would you really take out your classic car? I'd say that with their hand on their heart, most classic owners would say "no" because they want to keep them for as long as possible," answers O'Keeffe.
---